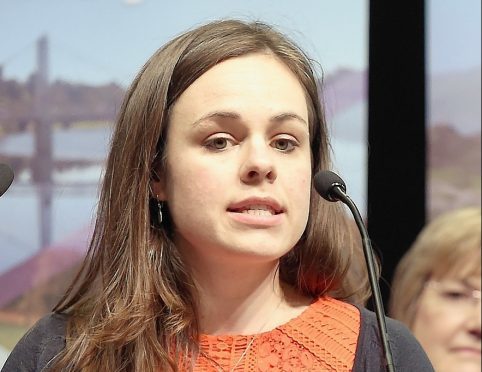 An MSP has quizzed UK and Scottish ministers on the availability of laser pens after a Highland girl was left with permanent eye damage on a school bus.
Kate Forbes has written to both the Holyrood and Westminster governments in the wake of the incident on a bus heading for Fortrose Academy.
Laser pen attack left Highland schoolgirl with permanent eye damage
The Press and Journal reported last week that a 13-year-old pupil was left with impaired peripheral vision on one side after a classmate shone the light next to her eyes on a bus to the Black Isle school.
The incident happened on September 12 and the girl only found out that the damage was likely to be permanent last week after being examined by an optician.
The S2 pupil's father told the Press and Journal that he wanted youngsters to receive greater education on the dangers of the pens, and that new laws should be introduced to ban their sale to minors.
Police are currently investigating the incident.
The UK Government is conducting a review into whether to introduce a licensing regime for laser pens. A spokesman for the Department for Business, Energy and Industrial Strategy said: "Public safety is of the utmost importance, which is why the government is already looking carefully at any measures it might take to address the inappropriate use of these devices. Our call for evidence invited responses from aviation and transport bodies, retailers, health bodies, and other interested parties, and we will publish our response in due course."