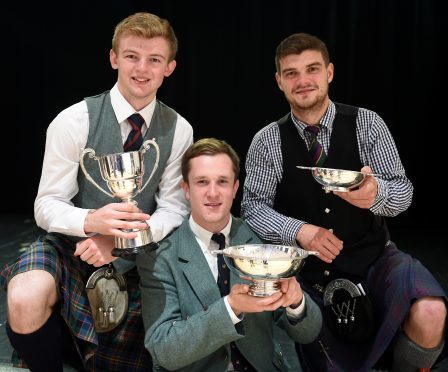 One of the performers at the Royal National Mod in Lochaber was asked to take over another important role at the festival ahead of his first competition at the weekend.
Sandy Cameron from Roy Bridge stepped up to act as a judge before he took to the stage at the assembly hall of Lochaber High School outside Fort William.
VIDEO: Watch stunning performance from first-time Mod winner Claire
The talented 20 year-old was a contestant in the senior piping competition on Saturday – but first he had to use his knowledge to judge youngsters making their way up the musical ladder.
He said: "I was asked if I could fill in for somebody who had to go into hospital. It was nothing serious, thankfully, so I helped to judge the under-13 chanter competition.
"This is for young people who are novices playing the bagpipes. It all went well, then I had to go and play in my first competition in the senior section which was the piobaireachd – pibroch.
"Everyone had to play one piece of their own choice and I performed Lady MacDonald's Lament which lasts for 14 minutes."
There was little time to rest for Mr Cameron, a third-year mechanical engineering student at Glasgow University. On the contrary, the next contest was a four-part march, strathspey and reel before an energetic hornpipe and jig finished the seniors' competition.
All his efforts were worthwhile as the Lochaber man – who has been playing the pipes for 10 years and has competed in every Mod  since 2008 – took first place in the march, strathspey and reel and was awarded the John T. MacRae cup.
He was also in third place in both the piobaireachd and hornpipe and jig.
A first-time performer at the Mod took the first prize in the piobaireachd section.
Charles Macdonald from Inverness was awarded the James R Johnston memorial trophy and was delighted by his success.
VIDEO: Watch the return of Mod winner Eilidh Davies to the fiddlers' rally
He said: "I've been playing the pipes since I was eight and I'm 21 now. I've played in a lot of competitions over the years, but this is my first Mod.
"I wanted to go last year, but I play shinty for Inverness and we had an international match at the same time, so I couldn't manage it."
However, the Scottish Hydro employee who helps fix damaged power lines insisted that, in a contest between piping and shinty, there would only be one winner.
He added: "Piping comes first definitely. My grandad is from North Uist and he played the pipes too, but was really self-taught and he has really encouraged me."
Mr Macdonald explained that his mobile phone was never very far away from his hands at the moment.
He said: "Hurricane Ophelia is on its way, so I'm hoping there won't be too much damage to the power lines."
Piper Jonathan Greenless from Glasgow won the prize for the best aggregate score over the three competitions.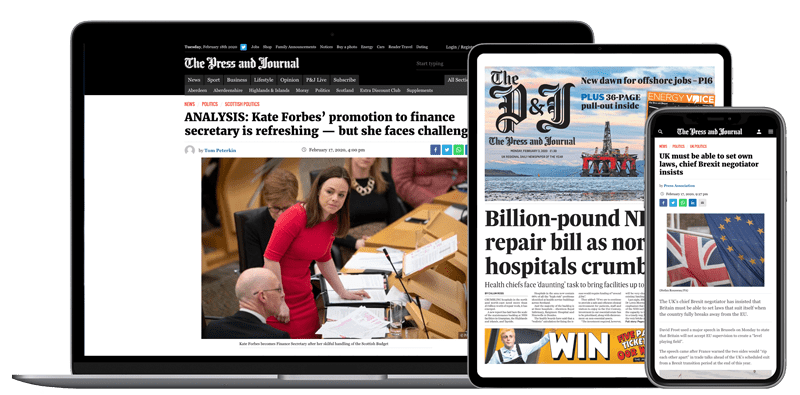 Help support quality local journalism … become a digital subscriber to The Press and Journal
For as little as £5.99 a month you can access all of our content, including Premium articles.
Subscribe