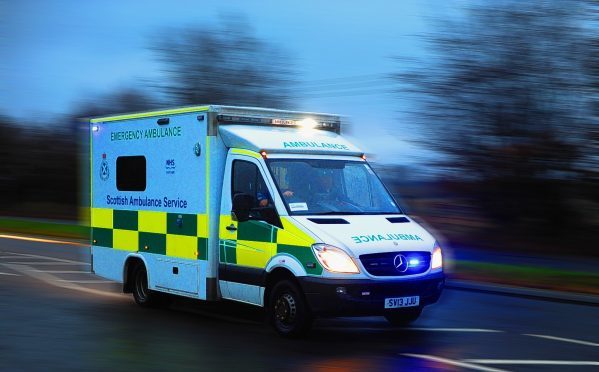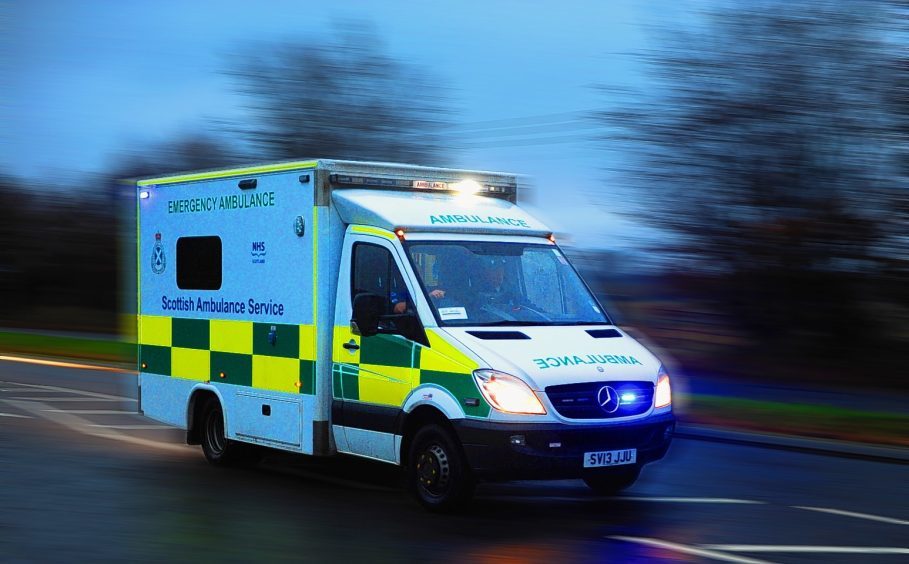 Every ambulance station along the A9 corridor in the Highlands should be fully manned 24 hours a day, according to union chiefs who fear the service is reaching crisis point regarding fatigue absences.
The GMB union claim the current "out-of-date" on-call system is leaving paramedics overworked, stressed and tired – and leaving the public without adequate emergency cover.
It is calling for a radical overhaul of the service in the north of Scotland – urging the Scottish Ambulance Service and Scottish Government to make all rural stations round-the-clock operations.
John Mann, of the GMB, said there was "increasing concern" over the growing number of paramedics taking time off due to tiredness, caused by call-outs after 12 hour shifts.
He added: "Many crew are being left fatigued by the out-of-date on-call system that is place at rural ambulance stations in the Highlands.
"This is resulting in paramedics being forced to take time off, leaving many areas unmanned on occasions.
"As a result, ambulances from Inverness are regularly being called to emergencies in remote locations outwith the city.
"And when that happens, it reduces cover in Inverness.
"Ironically, there are times when ambulances from other stations outside the city are having to be called to deal with an emergency in the Highland capital because there is not enough cover.
"It is a ridiculous situation we are in in the north of Scotland."
Currently, paramedics could finish a 12-hour shift but then be sent to an emergency while on call. They will then be working another 12-hour shift and face the prospect of another call-out.
The new proposal for fully-manned stations would see paramedics replaced by a fresh crew after each shift.
Mr Mann said: "There is a lack of resources in the north which is leaving the service at breaking point, and is impacting on our response times in emergencies.
"We are seeking the Scottish Ambulance Service and Scottish Government to tackle this problem and ensure the A9 corridor is covered 24/7 by fresh, alert crews."
The move would see stations at Kingussie, Aviemore, Alness, Tain, Golspie, Thurso and Bettyhill become fully manned. The unions would like to expand the 24/7 operation throughout the region, including the west coast and Lochaber.
Currently, only Inverness, Dingwall, Wick, Nairn and Fort William operate a 24/7 system
A Scottish Ambulance Service spokesperson said, "The service is committed to providing a safe and effective level of cover in Inverness and throughout the Highland region at all times.
"The health, safety and welfare of our staff is a key priority for the service and we have measures in place to enable staff members to book off if they are fatigued.
"In response to changing demands in the area, we have introduced 23 additional posts, including two paramedics, nine specialist paramedics and 12 relief staff.
"We have been working in partnership with all unions and stakeholders over the last few months to review our on call arrangements and in recent years, we have significantly reduced the number of hours worked on call by staff.
"We are committed to continuing discussions and making further progress with this in order to further enhance patient care and staff experience."
Concerns over response time delays
Concerns have recently been raised about recent reports of delays in ambulance response times in the Highlands.
Last December, a request for a child to be transferred from Caithness General to Inverness took eight hours to be dealt with.
The delay was put down to "high demand in the area". The case was dealt with after being upgraded to an emergency.
Union chiefs said the incident highlighted the pressure ambulance staff were under, adding: "There needs to be an urgent review on the strain on the emergency service and on patient transport, both of which are vital to remote, rural areas."
Meanwhile, in July, the Scottish Ambulance Service said it was unable to respond to an incident involving a four-year-old boy "as quickly as it would have liked".
The schoolboy, who cannot be named for legal reasons, was injured after being hit by a car in Inverness.
SAS was unable to get the nearest available ambulance to the scene until 21 minutes after the emergency call was made.
On this occasion, it was explained that local crews were attending to patients with "immediately life-threatening conditions".
Last March, 16-year-old cyclist Keiran McKandie died after being struck by a car on the outskirts of Elgin.
When his parents found out that the ambulance sent to reach Keiran took 27 minutes to arrive, they decided to kit out police officers with the medical equipment.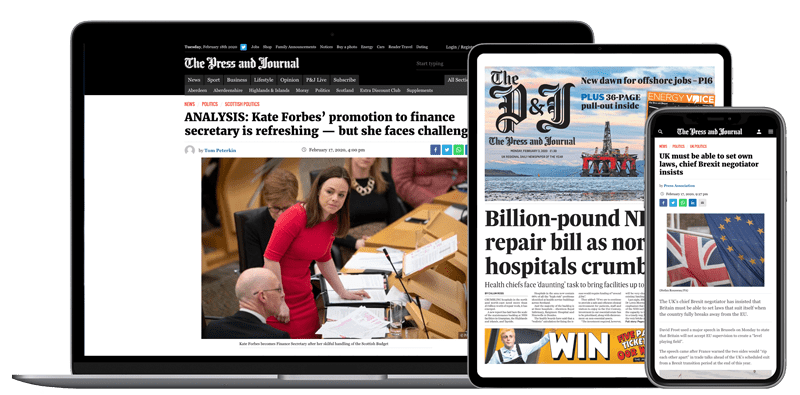 Help support quality local journalism … become a digital subscriber to The Press and Journal
For as little as £5.99 a month you can access all of our content, including Premium articles.
Subscribe