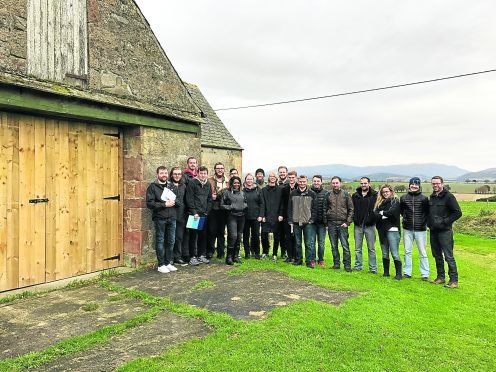 Students at a north college are part of a plan to bring tartan weaving back into the heart of the Highlands.
Architectural technology students are to design a new mill on the Black Isle.
Inverness College UHI is working in collaboration with Clare Campbell, founder of tartan design studio Prickly Thistle.
The 20 final year students, split into four 'clans' were provided with a brief outlining plans to convert the farm currently on the site into a mill, with students challenged to come up with designs and plans ready for Highland Council planning and building warrant approval.
Architectural Technology programme leader Ross Cairns said: "We pride ourselves on the employability of our graduates and it is 'live' projects like this that really give our students the edge when it comes to getting a job.
"It's a fantastic opportunity for our students to design something which will create a legacy and to work on a project which is comparable to the kind of thing they will do when they leave Inverness College UHI."
The students will visit the site and meet Mrs Campbell and her client team over the next eight weeks before she chooses her preferred design. The winning design will be submitted for full planning permission.
The bespoke designer is aiming to raise £500,000 to convert the steading and bring tartan-weaving back to its traditional Highland home.
Clare Campbell, founder of Prickly Thistle, said: "I am delighted to give Inverness College UHI architectural technology students the chance to help with building the only tartan weaving mill in the Highlands. I cannot wait to see the final proposals that the students design for our company and of course, I hope to offer talented graduates of all disciplines exciting new jobs in the future".