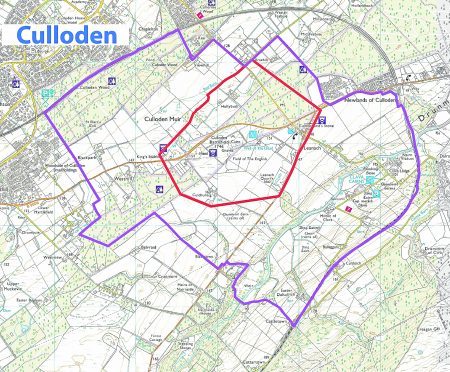 A fresh protest has been launched against plans for a 16-home estate near Culloden Battlefield.
The proposed development at Viewhill Farm in Balloch was subject to a global outcry when it was given the go-ahead by the Scottish Government in 2014.
Campaigners believed the landowner, Inverness businessman David Sutherland, had decided not to proceed with the scheme given the controversy.
Culloden campaigners claim victory in fight to save battlefield
But now the development is back on track as it emerged the site is in the process of being sold to Aberdeen-based Kirkwood Homes. They have lodged a fresh application to modify the design of the houses. Objectors have called again on the developers to halt the project, claiming it would impact on a historic site and be disrespectful to those killed at Culloden Battlefield, an official war grave. The 1746 battle saw Prince Charles Edward Stuart and his Jacobite force defeated by a government army.
Councillor Ken Gowans said he was disappointed the development was again being considered and has called on them to rethink the project. He added: "Planning permission can't be retracted, but I would hope they have a moral conscience and not proceed."
Following the controversy, new laws were introduced for a greatly-expanded Culloden Muir Conservation Area. But this did not cover the Viewhill site.
A spokesman for Mr Sutherland said: "The site is certainly not on the edge of the battlefield and, in fact, the completed homes cannot be seen from the battlefield."
Allan Rae, land director at Kirkwood Homes, said: "I can confirm that we have submitted two planning applications for consideration."