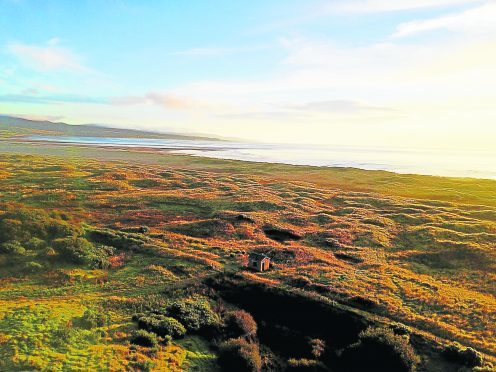 A north community has erupted in fury at politicians they say are trying to hijack plans for a major golf course in Sutherland.
US businessman Todd Warnock and globally renowned golf course developer Mike Keiser have submitted proposals to build the 18-hole course at Coul Links, just north
of Embo.
Highlands and Islands Green MSP John Finnie lodged a parliamentary motion opposing the plans, saying it has "all the hallmarks" of Donald Trump's course in Aberdeenshire and would be "catastrophic" for the dune system.
The golf course would encroach 1.8% of a site of special scientific interest, and the area is a special protection area and protected wetland site.
But local residents and councillors reacted with anger to Mr Finnie's comments, and also at three central belt Green "list" MSPs – Ross Greer, Mark Russell and Alison Johnstone – who have signed the motion without speaking to locals.
As of 5.45ppm tonight, there were 26 public letters supporting the application and 14 objections – but the deadline for commenting is December 1.
East Sutherland and Edderton councillor Jim McGillivray said: "I am disappointed in the dismissive attitude shown by MSPs with significant personal wealth towards the reasonable aspirations of people struggling to get by.
"They are subverting the democratic local planning system by hijacking it to the Scottish Parliament."
Mr McGillivray also stressed if nothing is done with the site at Coul Links then historic pressures – quad-biking, use by travellers and wild fowling – will continue. And in a letter to Mr Finnie, Dornoch resident Jerry Bishop says comparisons between Coul Links and Trump are "at best pathetic and at worst grossly ignorant".
He states Trump's golf course relied on building at least one hotel and 800 houses, and his team were hostile to objectors with the threat of compulsory purchase orders to evicts tenants from the land.
On the flipside, Coul Links won't have a hotel or housing and Mr Warnock, who has invested in the Carnegie Courthouse in Dornoch and created jobs, is working with the landowner and Embo Trust to renovate farm buildings and a tree plantation.
He claims Mr Finnie is "scaremongering" by saying "Highlanders have heard false assurances of great job proposals from millionaires many times in the past."
An independent economic assessment done by BiGGAR Economics suggested the golf course would generate 250 indirect jobs and £60million for East Sutherland in its first 10 years.
Fellow ward councillor Deirdre Mackay said Mr Finnie's comments were "disappointing" and "disrespectful" and stressed the application is the responsibility of Highland Council, not Scottish Parliament.
Reaction: MSPs 'have duty to explain planning process'
In response to local anger over his comments, Mr Finnie said: "All elected
representatives have a duty to understand and explain the planning process to their constituents.
"If councillors, or indeed anyone else, genuinely believe the planning process has been 'subverted' then I would encourage them to report that very serious accusation to the appropriate authorities.
"A parliamentary motion is a perfectly proper way for me to raise an issue that concerns many of my constituents.
"Neither the parliament, nor I, have a formal role to play in the planning process.
"However, I do have an obligation to shine a light on potential issues that may result from this development, particularly when some local people have told me they are fearful of openly speaking out against it.
"I am familiar with the area, visited the site last month and, having listened to various points of view have come to the conclusion, like many others, that this is the wrong place for a development of this magnitude."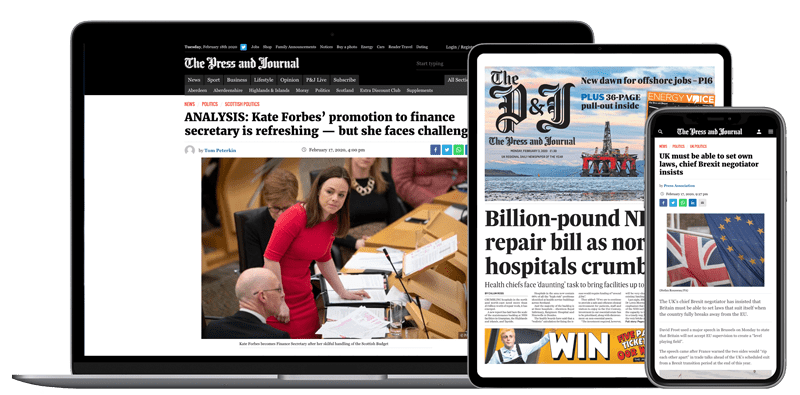 Help support quality local journalism … become a digital subscriber to The Press and Journal
For as little as £5.99 a month you can access all of our content, including Premium articles.
Subscribe