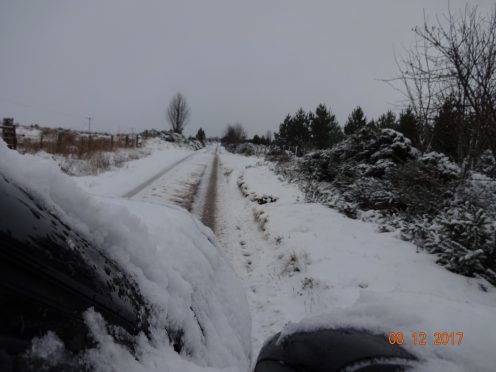 A failure to grit and plough minor roads – creating "total chaos" – has seen Highland Council come under fire.
Mikko Takala, who lives along the Bunloit road above Drumnadrochit, sent photographs showing the treacherous conditions caused by snow yesterday.
He said: "You can see how bad conditions are out there but we almost never see a gritter or any salt on the road and the salt pile at the village depot is very low – even though winter has only just started.
"During the weekend before last a car and a van were off the road (one blocking it) and this morning it's again impassable without serious risk to life and vehicles. This is in daylight –imagine what it is like trying to travel as the short days draw to a close.
"What happens if anyone outside Inverness needs an ambulance? – One helicopter at Raigmore can only deal with one incident at a time and has a massive area to cover. We have very sick, elderly and disabled people along our road as do many country roads. Some are on dialysis and other equipment. Now their lives are very literally at risk.
"The south side of Loch Ness is just as badly off, with vehicles off the road and people stranded. There is real anger mixed with fear out there."
He added: "It is a utter farce for Highland Council to be spending money arranging opening processions  for the new West Link by-pass on December 11 when many of us are left stranded and ignored on pothole-cratered, broken, frozen, snow bound B roads and unclassified roads."
A spokeswoman for the council said: "We are doing all clearing treatments in accordance with our gritting policy. All of the fleet is working, every machine, every member of staff across Highland is out today."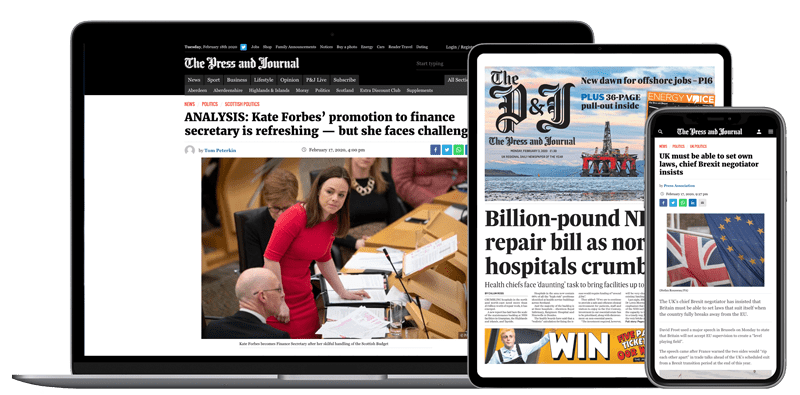 Help support quality local journalism … become a digital subscriber to The Press and Journal
For as little as £5.99 a month you can access all of our content, including Premium articles.
Subscribe