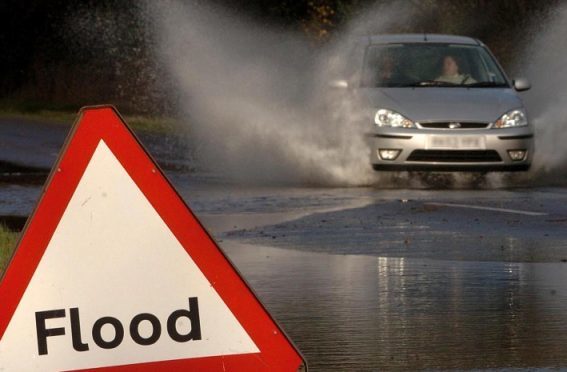 Heavy rain hit the Highlands yesterday with flood warnings in place throughout the region.
The Scottish Environment Protection Agency (Sepa) had alerts out for Easter Ross and Great Glen, Moy Bridge, Findhorn, Nairn, Moray and Speyside and Strath Oykel.
Watercourses were expected to rise last night due to snowmelt and rainfall. Sepa warned that low lying land and roads could flood, with some disruption to infrastructure.
High wind warnings were in place on the Skye and Kessock Bridges, with all lanes restricted on the Skye Bridge for more than an hour and road users being advised to use caution on the Kessock Bridge due to winds affecting driving conditions.
The river levels at Moy Bridge Oykel were expected to remain high, with warnings in place until furhter notice. A spokesman for Sepa said: "Remain vigilant and remember, it is your responsibility to take actions which help protect yourself and your property. Advice and information is also available through Floodline on 0345 9881188. This flood warning update is now in force until further notice."
Following the downpour, the good news from the Met Office was that conditions would clear up for today and Thursday.
Temperatures in the Highlands ranged from 12-14oC, yesterday with conditions expected to cool down in the next couple of days.
Odds are on for a wet Christmas in the West Highlands, with heavy rainfall predicted to return for Christmas Eve.
Met Office spokesman Grahame Madge said last night: "There has been some quite heavy rainfall in western Scotland. There is currently a band of rain working its way south that has delivered some reasonably heavy rainfall.
"Behind that we have got cooler conditions coming in. Conditions for Wednesday should start off bright across the Highlands, by mid morning only southernmost parts of Scotland are likely to remain under cloud.
"Wednesday will be a reasonable day. There might be some isolated showers here and there.
"As we go into Thursday these conditions largely remain. It is not until the weekend from Friday night into Saturday that we start to see rain working in through Northern Scotland. By Sunday that rain will be quite heavy in parts of the western Highlands like Fort William."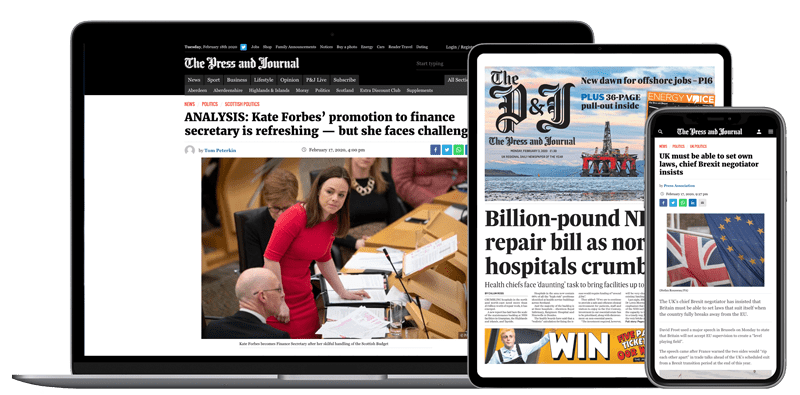 Help support quality local journalism … become a digital subscriber to The Press and Journal
For as little as £5.99 a month you can access all of our content, including Premium articles.
Subscribe