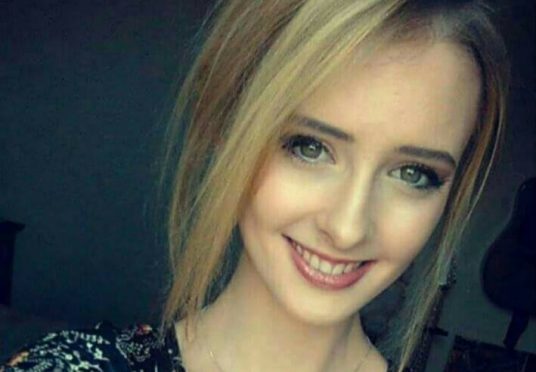 A tragic teenager who died after contracting flu was last night described as the "most kind-hearted, generous, loving person ever" by her heartbroken mum.
Eighteen-year-old Bethany Walker, from the tight-knit Wester Ross community of Applecross, was airlifted to hospital when her flu symptoms developed into bacterial pneumonia and sepsis.
But despite her youth and "the best possible treatment" from medics, Bethany died.
Yesterday, Bethany's devastated mum Heather Teale said: "She was my world and had her whole life ahead of her.
"I am broken, the bottom has fallen out of my world. Life will never be the same again.
"Bethany was just the most amazing, kind-hearted, generous, loving person ever. She was intelligent and beautiful.
"She was the best daughter I could have ever wished for and I will always be the proudest mum in the world. I'm truly devastated.
"I am drawing strength from all the local teenagers who are offering their support, particularly with their fantastic tributes on Facebook. She has such brilliant friends, with many coming to Applecross to pay their respects and to grieve together. They are all gathering and playing music in her memory."
Ms Teale, who, like her daughter, worked at the Applecross Inn, also paid tribute to those who tried to save the teenager's life last Friday, adding that the air ambulance crew were "fantastic" and that Bethany had been given "the best possible treatment" by a medical team of eight for over two hours at Raigmore.
She added: "They tried everything possible but sadly despite their best efforts she didn't make it."
Former Plockton High School pupil Bethany had not long returned from a year of travelling, mainly around eastern Europe. She had planned to study midwifery at Aberdeen University later this year.
Staff at the Applecross Inn, who were just coming to terms with the death of another employee, fisherman Alasdair Macleod, also paid tribute to the teenager.
Owner Judith Fish said: "Bethany was perfect in every way, so polite, such beauty, humour and fun.
"She had worked so, so hard for her exams. She was also a beautiful singer and was heavily involved with the Plockton Music School."
School rector Susan Galloway said: "The whole of our school community has been saddened at the news of the tragic loss of Bethany.
"It was a privilege for all of us to have taught Bethany, to have known her in her years in the school and to have maintained contact with her after she left."
An NHS Highland spokeswoman said: "If you're fit and healthy, flu – although it can make you feel miserable – is something that you can usually recover from at home. There is no evidence that it is particularly bad or that we have more of it in this area than we would expect."
A funeral service is to take place on January 26 at Inverness Crematorium, with donations going to the Highland division of the Air Ambulance Service. A celebration of her life will be held the next day in Applecross.