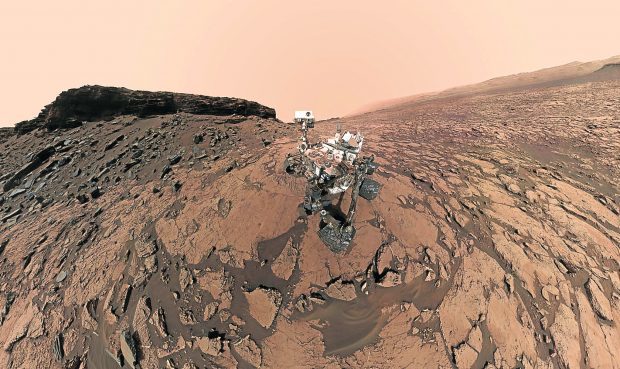 Nasa has begun exploring parts of 'Scotland' in a bid to discover the secrets of Mars.
The space agency has just sent its Red Planet rover Curiosity to study a section of the planet named Torridon.
Scottish scientist Professor John Bridges, who is based at the University of Leicester and is leading the UK participation on the Mars Science Laboratory Mission, explained that geological areas on Mars have longed been named after places of geological interest on Earth.
He added: "The rover has now just driven into a Scottish quadrant called Torridon, having been in an area of Namibian significance.
"Because Scotland has a rich and diverse geology – and could be described as the birthplace of geology – there are a total of 230 place names on Mars with a Scottish connection."
Torridon was chosen because of the Torridonian Supergroup, a geological formation in the Highlands that is home to some of the oldest evidence of life of any rocks in the UK.
Prof Bridges, 51, originally from Aberdeen, said: "Torridon has this red sandstone called the Torridonian which are the oldest sediments in the UK, and they are a great analogue for what we are seeing on Mars."
Within the Torridon quadrant there are other "Scottish hotspots", including Sutherland, Buchan, Stonehaven, Newmachar, Bennachie and Caithness.
There are numerous Shetland names, including Lerwick, Sandwick, Unst, Fetlar and Yell, while Orkney gets a mention with Hoy.
Coll and Arran can also be found on Mars, said Prof Bridges, whose studied geology at Aberdeen University.
Talisker and Laphroaig, the names of two Scottish whiskies, have also been used.
In 2012, the year Curiosity reached Mars, a ceilidh celebration was held in Glenelg when the robot reached its extra-terrestrial namesake.
Guests at the celebration included former astronaut Bonnie Dunbar and Scotland's Astronomer Royal, Prof John Brown.
Ms Dunbar, who has Scottish grandparents, flew on five space shuttle missions in the 1980s and 1990s on Challenger and Columbia.
Curiosity is a car-sized rover designed to explore the Gale Crater on Mars as part of a NASA mission.
It was launched from Cape Canaveral on November 26, 2011.
Powered by plutonium, it has travelled a total of 18 kilometres exploring the surface of the Red Planet.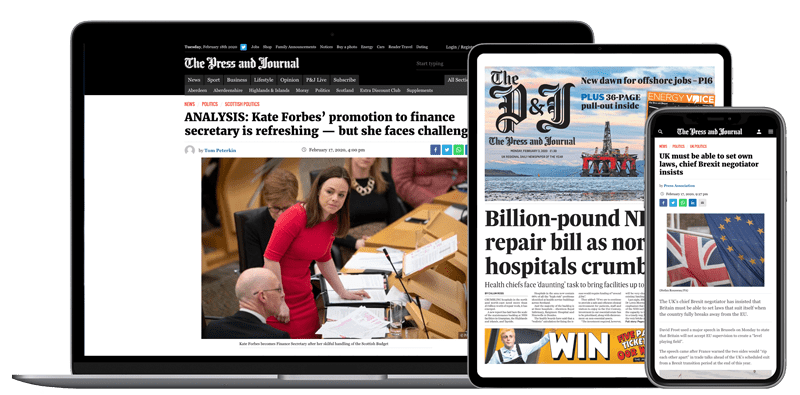 Help support quality local journalism … become a digital subscriber to The Press and Journal
For as little as £5.99 a month you can access all of our content, including Premium articles.
Subscribe