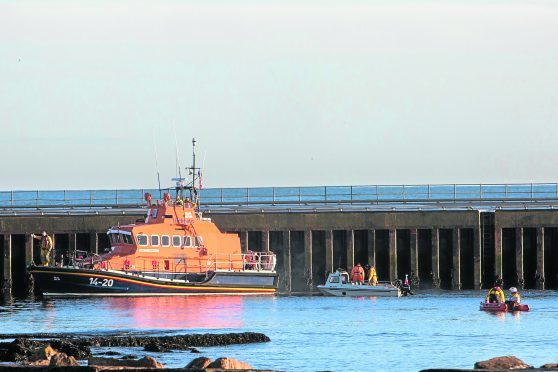 A man was in a serious condition in hospital last night after being rescued from the sea after a car plunged into Wick Harbour.
Last night, searchers were still trying to establish whether anyone else was still inside the vehicle or how the car ended up in the water.
A police spokesman said that they were called to the incident at about 10.20am yesterday morning.
Wick lifeboat coxswain, Ian Cormack, said he was told the man was found lying on the quayside by members of the public and that it appeared he had got himself out of the water by climbing up a ladder. He was taken to Caithness General Hospital for treatment.
Mr Cormack said that the man was too shaken to communicate to the authorities whether anyone else was in the car, and that a police dive team is expected on the scene for full checks.
Mr Cormack, who has 33 years experience on the lifeboat, added: "It's very confused. We have had incidents before with cars in the harbour. Sometimes people mean to do it, but with this one we are not convinced and it could have been a total accident.
"No one knows if another person is involved. When the person came out of the water he was unable to provide any information, so we worked on the assumption there could have been other people and wanted to search. He (the man) was medically unable to speak."
He added that their search efforts were focused around the north-east corner of the commercial harbour and along the beach.
A coastguard spokesman said that two coastguard teams – from Wick and Duncansby – were also called to the scene.
The area was cordoned off with police tape as about eight officers and a dozen coastguard members searched the area along with the lifeboat in the afternoon.
A fire service spokesman said that their water rescue boat was also tasked but was later stood down.
A police spokesman said: "A man has been rescued from the water and taken to Caithness General Hospital for treatment. He is currently described as being in a serious condition.
"The public is thanked for their understanding while emergency services respond to the incident."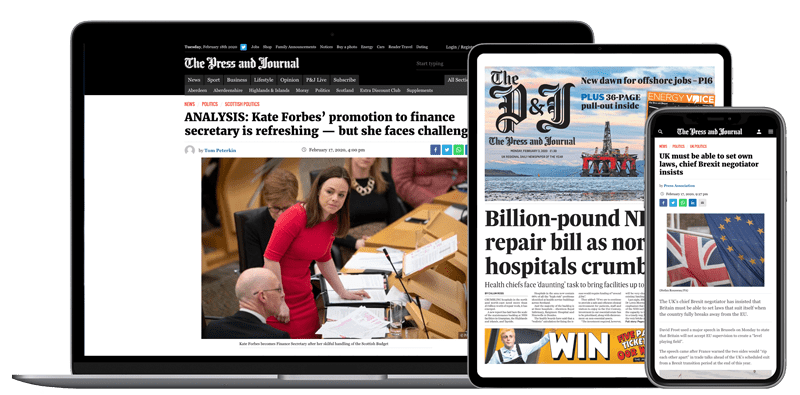 Help support quality local journalism … become a digital subscriber to The Press and Journal
For as little as £5.99 a month you can access all of our content, including Premium articles.
Subscribe