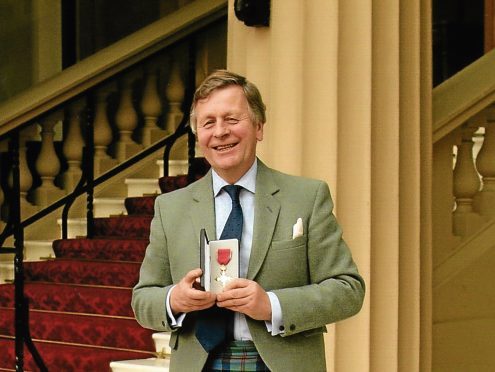 James Edward Sugden OBE, the man behind the resurgence of two Scottish fashion icons, has died at the age of 71 after a life dedicated to the textile industry's traditional skills.
Born in Huddersfield in 1946, Mr Sugden came to textiles after completing an economics degree at Downing College, Cambridge, in 1968, getting his start with R. Beanland and Co in Scissett, Yorkshire.
Later on he moved to his father-in-law's firm M.P. Stonehouse in Wakefield, but when it was taken over he accepted an offer to work at Johnstons of Elgin in 1987.
The move proved fortunate: he became managing director in 1988, helping expand Johnstons' business from a small weaving mill into an internationally recognised brand.
Over the next 25 years Johnstons became one of the leading UK manufacturers of cashmere products, renowned for its fabric and accessories, and even established a new knitwear facility in Hawick in the Borders.
During Mr Sugden's tenure, the company's turnover rose from £5million to more than £60million with its products exported to over 30 countries.
Much of that success was attributed to Mr Sugden's personal drive and business acumen that saw him travel widely to source cashmere from China and Inner Mongolia while expanding the company's customer base with top fashion brands.
He was a hands-on manager who supervised clean-up operations in his waders in 1997 when the Johnstons mill was destroyed by flooding.
At Johnstons Mr Sugden developed the Cashmere Visitor Centre, putting it on a par with London retail standards.
Also, under his supervision the company's new furnishing department was opened by Prince Charles in 1994, the same year it was honoured with the Queen's Award for Export.
In 2005, Mr Sugden moved to Hawick in order to develop Johnstons' knitwear business there.
In 2011 he was made an OBE for his services to the textile industry and after several years of personal contact, he gained the royal warrant for Johnstons from Prince Charles.
By the time he retired in 2013 he was one of the leading experts in textiles in the country but he continued to put that knowledge to good use.
Mr Sugden was highly valued as he set about developing a new business venture with his son John at Campbell's of Beauly.
Last year, Campbell's of Beauly gained the royal warrant as tailors to the Queen.
He was an early member of the Manchester-based Alliance Project, set up by Lord David Alliance to look at repatriating textile manufacturing to the UK.
In particular, he was actively involved in encouraging young people to learn new skills at Dumfries House under the chairmanship of Prince Charles.
Privately his family describe Mr Sugden as someone who above all loved his family, his dogs and his garden.
Mr Sugden is survived by his wife Linda, his three children Emily, John and Rosie, and four grandchildren.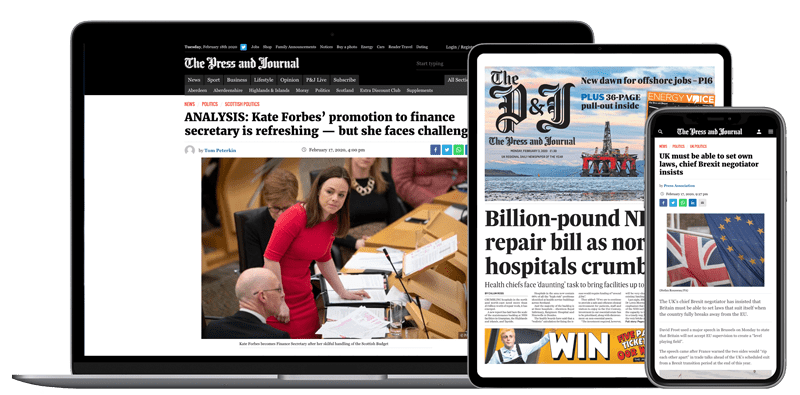 Help support quality local journalism … become a digital subscriber to The Press and Journal
For as little as £5.99 a month you can access all of our content, including Premium articles.
Subscribe