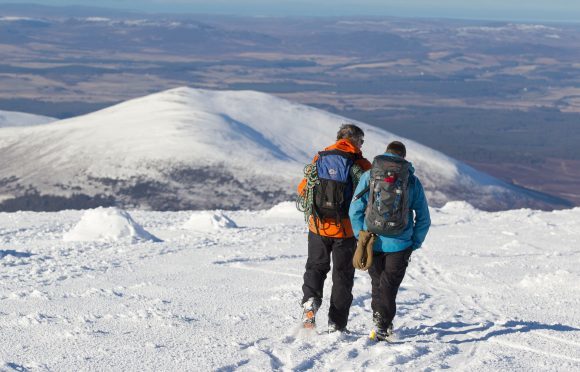 The service that provides vital avalanche assessments to hill walkers and climbers has warned the risk of potentially deadly snow slides is "considerable" in five mountain areas of Scotland.
It is the most areas of Scotland to receive the rating – where natural avalanches may occur and a single person load is likely to trigger an avalanche on some slopes – so far this winter.
The Scottish Avalanche Information Service (SAIS) has logged 30 avalanches already this season, after it started its latest forecasting on December 15.
It said walkers and climbers should be aware that their activities could trigger an avalanche.
Several of the SAIS's team of 16 forecasters have reported deep snow and ice in many areas.
Every winter, SAIS assesses avalanche hazards in Lochaber, Glen Coe, Creag Meagaidh, Southern Cairngorms, Northern Cairngorms andCreag Meagaidh.
Only Torridon today was said to have "moderate" risk of avalanche.
A game changer in keeping people safe on the mountains this winter has also been unveiled by the SAIS.
And funding for the Be Avalanche Aware App has poignantly its roots in tragedy.
The initial seed financing of the app, which has cost over £30,000 to develop, came from donations from Glencoe Ski Club and a fund set up in memory of one of its members, Daniel Maddox.
Mr Maddox, 41, from Clackmannanshire, was with a friend on the Etive Glades run near the Glencoe ski centre when he was caught in an avalanche in 2013. His body was found 24 hours later under 13ft of ice and snow.
Mark Diggins, co-ordinator of the SAIS, said that the new app was "one of the most significant things to have been developed for mountaineers, snow sports enthusiasts and hillwalkers."