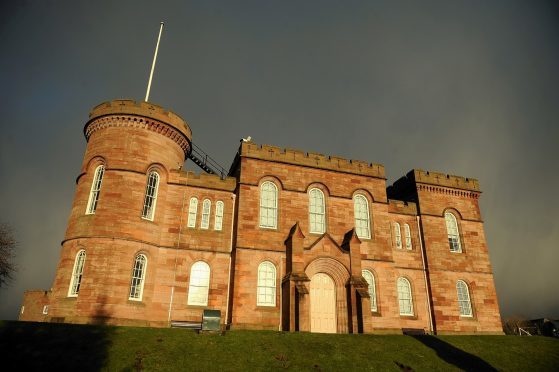 Here are five stories from Inverness Sheriff Court you may have missed this week.
1) Fine for Highland woman who pushed teenager after row
A Nairn woman who pushed a 14-year-old boy after an argument at his house was fined £300 at Inverness Sheriff Court yesterday.
Tracey Fletcher, of Kirkville Flats, admitted the offence which occurred in another street in Nairn on July 11.
The court heard that after the dispute, the teenager wanted Fletcher to leave his garden and tipped over a sledge containing water towards her.
Defence solicitor Duncan Henderson said his client then reacted.
"She intends to move to Lybster soon to escape her problems." he added.
2) Taxi driver narrowly avoided head-on collision in passport dash
A taxi driver's good deed may cost him his job and his house after he was banned from driving for three months yesterday.
Michael Macpherson was rushing back to Inverness with two of his passengers who had left their passports in their hotel room.
But 46-year-old Macpherson of Johnston Place, Inverness, overtook vehicles on the A96 in the face of an oncoming lorry and was charged by police.
At Inverness Sheriff Court, he admitted careless driving and was fined £400. He was also disqualified from driving for three months by Sheriff Gordon Fleetwood.
Depute fiscal Anna Chisholm said Macpherson crossed chevron hatched lines and narrowly avoided a head-on collision with an oncoming lorry.
She added that Macpherson told police that there was no space for him to pull in so he had to continue.
Macpherson already had six points on his licence and solicitor Ken Ferguson made a plea to the Sheriff not to impose a ban as it he would face exceptional hardship, losing his only source of income and perhaps his rented accommodation.
He explained that his client had taken two ladies to the airport from Inverness on July 8 when they realised they had left their passports behind and had only 45 minutes to book in for their flight.
Sheriff Fleetwood told Mr Ferguson that people in danger of losing their licence are required to drive in such a way that they will not lose their licence.
He added that it was a completely unnecessary manoeuvre endangering many people.
3) Inverness man to learn fate after stealing diesel
A 51-year-old Inverness man who stole diesel from a vehicle and two trailers will be sentenced next month.
John McCallum, of Mackay Road, admitted damaging a car by forcing open the fuel cap at a unit on Carsegate and stealing diesel on September 5.
He also pleaded guilty at Inverness Sheriff Court yesterday to stealing diesel from a trailer at Carsegate on April 5 and from a trailer at Argos on Eastfield Way on May 14.
He further admitted driving without insurance on April 19 and without an MOT certificate.
Sheriff Gordon Fleetwood deferred sentence for a background report until February 15.
4) Woman to be sentenced for stealing clothes from Primark
A 40-year-old shoplifter from Invergordon had her sentence deferred for a background report after admitting stealing £274 worth of goods from stores in Inverness and Dingwall.
At Inverness Sheriff Court yesterday, Wendy Stewart, of Kilmuir Place, admitted stealing clothing on September 18 from Primark, Inverness, and 12 days later stealing food and goods from Tesco in Dingwall.
She will re-appear on February 1.
5) Men appear in Inverness court to face offensive weapons charge
Two London men appeared in private at Inverness Sheriff Court yesterday on charges of possessing offensive weapons.
Andrew Eyres, 35, and 22-year-old Jamie Hannan both made no plea, were committed for further examination, and released on bail.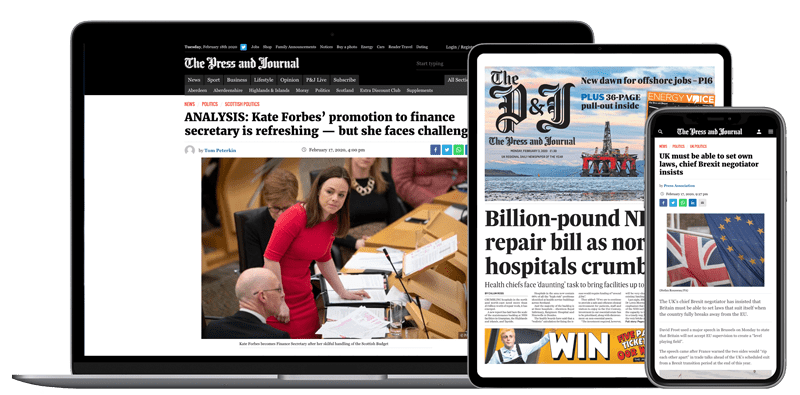 Help support quality local journalism … become a digital subscriber to The Press and Journal
For as little as £5.99 a month you can access all of our content, including Premium articles.
Subscribe