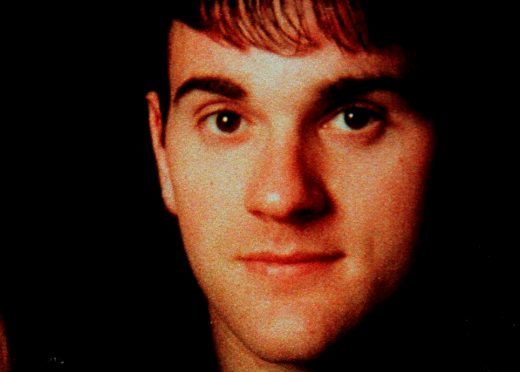 A new witness has come forward and described a "commotion and scuffling" at Wick Harbour moments before 24-year-old Kevin McLeod entered the water and drowned.
Police Scotland confirmed they have been contacted by a man – who claims there had been two men with Mr McLeod – almost 21 years after the tragedy.
Mr McLeod's devastated parents, Hugh and June, described the latest revelations surrounding their son's mysterious death as "truly shocking and disturbing".
A fatal accident inquiry ruled an "open verdict" into the death, which police continue to treat as "unexplained".
Mr McLeod's family believe the 24-year-old was murdered in the early hours of February 8, 1997.
Last month Scotland's top policeman, Deputy Chief Constable Iain Livingstone, admitted "serious failings" in the investigation in a personal apology to the McLeod family.
He conceded officers had missed the opportunity to gather vital evidence and, in particular, that the former Northern Constabulary had failed to act on a formal instruction from the Procurator Fiscal to investigate the death.
Family claim Kevin McLeod's death is the "biggest cover up in the history of Scottish policing"
The new witness, who is understood to suffer mental health issues including post-traumatic stress disorder, told Moray Firth Radio he saw the final moments of Mr McLeod's life.
He said: "I heard a commotion, voices and scuffling and then a splash. I went to investigate. I saw two people and Kevin in the water. I believe he kind of went under the water.
"I must have made a noise. The two people turned around and they gave chase."
Mrs McLeod said: "The claims by this eye witness, which we find to be credible, are truly shocking and disturbing.
"Even though it has been almost 21 years of fighting for the truth, we must commend this new witness for finally having the courage to come forward and tell murder squad detectives what he claims he saw back in 1997."
'This is not full closure': Kevin McLeod family demand public inquiry after apology from police
Mr McLeod sr added: "Kevin's death has torn the family apart, and we would urge anyone who has any information, regardless how insignificant you think it may be, to now please search your conscience, do the right thing, and contact the murder squad at Police Scotland."
The family believe that there are more people within the community who know what happened on that fateful night but, at the time, perhaps due to a sense of loyalty, friendship or fear, did not come forward.
Kevin's uncle Allan added: "We hope that Police Scotland will now conduct a thorough investigation, interview the two individuals that he claims to have stood and watched Kevin drown, then gave chase after the witness, who has been living in fear of his life for nearly 21 years, and that hopefully arrests will eventually be made."
Detective Chief Inspector Mark Bell, of Police Scotland's specialist crime division, said: "Police Scotland can confirm that it has been contacted by a man wishing to provide us with information about the death of Kevin McLeod, and that officers are due to meet with him and note his statement.
"We reiterate our appeal for anyone who has any information about this case to call Police Scotland on 101."