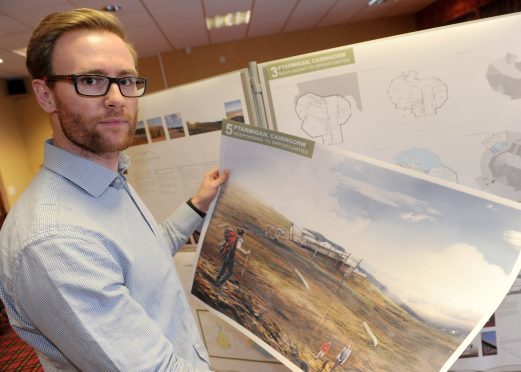 Plans to redevelop the Cairngorms' Ptarmigan Visitor Centre got a mixed reception at a public consultation event yesterday.
Many people attending the drop-in session to view the million pound proposals considered the plans a distinct improvement on the current building.
But some complained that the money would be better spent on supporting skiing at Scotland's most iconic ski resort.
Architect Martin English defended the plans stating that the concerns were "multifactorial."
He said: "Most people have been relatively positive about the models for the Ptarmigan itself and some people have been very happy.
"I think we have some useful comments we can review and absorb that work within the structures that we work to."
However, the laird of Alvie & Dalraddy Estates, Dr Jamie Williamson, whose father was prominent in the original development of the Cairngorms as a ski resort, believes the plans could be "detrimental" to the outdoor sports centre.
He said: "My concern is that Cairngorm has gone from the biggest ski area in the UK with the most numbers of people to probably about a third (of that) now.
"We are increasing the numbers at the peak and not investing in the off-season.
"We have seen lifts disappear and a lack of maintenance, my biggest concern is that this investment is investing in summer tourism."
The proposals would see the Ptarmigan, which is based at an altitude of over 3,500ft, significantly restructured both internally and externally.
CairnGorm Mountain Ltd aims to cater for numbers of more than 200,000 people who visit the Ptarmigan each year.
It is hoped the extension will offer a more simplified and spacious layout.
A large walkway could also be added so that visitors can enjoy views on all sides of the centre.