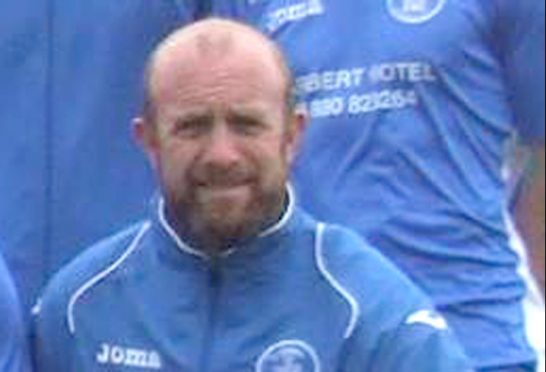 An entire west coast village fishing fleet was out in force yesterday searching for two men lost at sea, after a prawn trawler went down just outside the harbour.
John Miller, a crewman on the Nancy Glen based in Tarbert, Loch Fyne, was pulled from the water by another fishing boat and taken to hospital after the vessel capsized at about 6pm on Thursday.
But skipper Duncan MacDougall and crewmate Schemic Krawczyk had still not been found last night.
Attempts by the local Tarbert to Portavadie ferry and a fellow fishing boat to prevent the Nancy Glen from sinking by tying ropes to it failed after the bonds snapped.
Hopes of finding the two men alive, both married fathers of two, were fading as the search was scaled back last night.
The incident took place just outside the harbour near Barmore Island.
A large scale search and rescue operation involving the coastguard helicopter, lifeboats and up to 14 local vessels, was underway yesterday and on Thursday night for the two missing men.
Fisherman Archi Mair, who was working close by on prawn trawler Margarita with Steven MacApline when the tragedy unfolded, said: "We had our rope attached to the bow of their boat just before it went under.
"I was lifting (the nets) when I got a message off one of my pals telling me the Nancy Glen had capsized. I got the message about 6.30pm. It is all a big blur. They ferry was there, they had a rope attached to it then a dose of boats arrived.
"Everyone was there in case there was anything they could do. There were two ropes on the Nancy Glen. The one from the ferry snapped and ours eventually snapped as well. It went under.
"When we first arrived the Nancy Glen was upside down. John was being taken by the Fionnaghal back to the harbour."
Just after 6pm on Thursday HM Coastguard received a 999 call and a distress alert from a fishing vessel in Loch Fyne reporting that they had recovered a fisherman from the water.
Mr Miller, a father-of-one, told his rescuers that his 40ft fishing vessel had capsized and there were two more casualties in the water.
Tighnabruich, Arran and Campbeltown RNLI Lifeboats were on scene, alongside the HM Coastguard Prestwick helicopter and Coastguard Rescue Teams from Campbeltown, Dunoon, Tarbert, Kames, Inverary and Crinan.  Police Scotland and the Scottish Ambulance Service and several commercial vessels are also on scene assisting.
Mr Miller was taken to hospital in Lochgilphead where his condition was described as stable.
Attempts were made with a remotely operated underwater vehicle to investigate the fishing vessel which has come to rest on the sea floor, however poor visibility hampered those efforts.
Julie-Anne Wood, Head of Maritime Operations for HM Coastguard said: "Following an intensive search over the past 24 hours, utilising the HM Coastguard helicopter, RNLI Lifeboats, Coastguard Rescue Teams, other agencies and local vessels, sadly we have been unable to locate the two missing fishermen. Our thoughts are with all those involved."
Police Inspector Julie McLeish said: "At this time Police Scotland is supporting the search operation. We are in regular contact with the missing men's families. It is a very distressing time for them and the local community as a whole. The search will continue until dark tonight and will resume again at first light tomorrow."