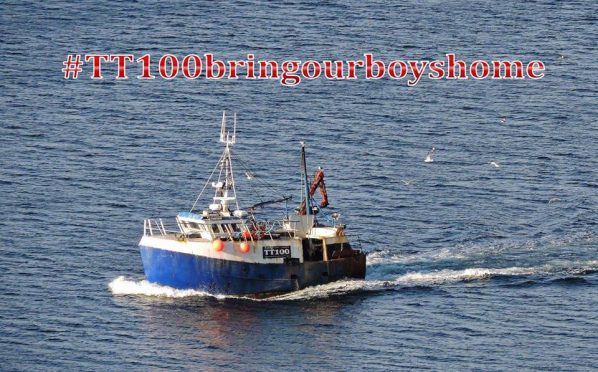 The captain of Everton Football Club has lent his support to a campaign by a west coast community to raise a sunken fishing boat as quickly as possible.
Skipper Duncan MacDougall and crewman Przemek Krawczyk were lost when the Nancy Glen went down in Loch Fyne near Barmore Island at Tarbert last week.
A third crewman, John Miller, was rescued by a passing fishing vessel.
It is believed that Mr MacDougall and Mr Krawczyk are trapped aboard the Nancy Glen, which is sitting at a depth of 328ft.
Bring Our Boys Home: Fund for tragic fishermen hits £100,000
A massive crowdfunding campaign to support the families and raise the wreck has been launched by the Clyde Fishermen's Trust.
Also an online campaign, #TT100bringourboyshome has been launched.
Mr MacDougall is a big fan of Everton Football Club. Captain Phil Jagielka, captain of the team, shared his support for the campaign on Twitter. He wrote: "Be great if people could share this link and hashtag to help bring these guys home to their families. One was a big toffee. RIP Duncan and Przemek."
Already in excess of £137,000 has been gathered, with more funds pouring in. However it is feared if the Marine Accident Investigation Branch (MAIB) does not raise the boat as part of its investigation, it could cost in the region of £1million to do so privately.
Kenneth MacNab, chairman of Clyde Fishermen's Association, says he hopes the government body will lift the boat so that all funds raised can go towards supporting the families at this difficult time.