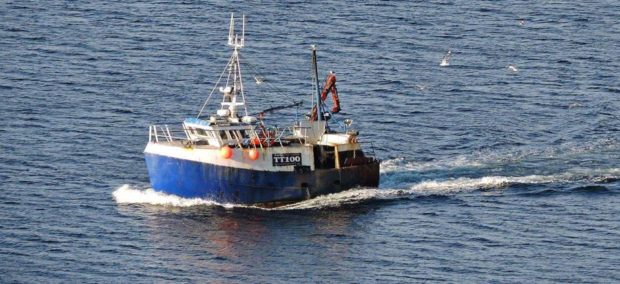 The government body responsible for investigating the sinking of a fishing boat in Loch Fyne has revealed it won't raise the wreck as part of its probe.
Nancy Glen went down last week with the loss of two Tarbert fishermen, Duncan MacDougall and Przemek Krawczyk. A third crewman, John Miller, was rescued by a passing vessel.
The tragedy occurred just outside the Argyll harbour near Barmore Island, in view of the men's family homes.
It is believed they are still aboard the boat, which is sitting at a depth of 328ft.
The Clyde Fishermen's Association have launched a major fundraising campaign #TT100bringourboys home, which has already raised in excess of £144,375.
A spokesman for the Marine Accident Investigation Branch, (MAIB), said: "The MAIB is investigating the capsize and loss of the fishing vessel Nancy Glen and why, tragically, two of the crew did not survive. Our inspectors are in the early stages of the investigation and have been having meetings with the families to update them on progress and our future plans.
"The Northern Lighthouse Board vessel NLV Pharos will be conducting a multi-beam sonar survey of the wreck of Nancy Glen for the MAIB next week. This is planned to take place on Monday, although it is dependent on weather and sea conditions on the day.
"Pharos has hull-mounted equipment that operates from the surface to map the seabed and potential obstacles around the wreck, which is lying at a depth of over 330ft. This data is important to allow us to plan and execute a successful underwater ROV (remotely operated vehicle) survey of Nancy Glen.
"We have issued an invitation to tender for companies specialising in underwater surveys using ROVs at these depths, and expect to conduct the ROV survey in the coming weeks.
"Currently, we do not anticipate that we will need to raise the wreck of Nancy Glen as part of our safety investigation."
Kenneth MacNab, chairman of the Clyde Fishermen's Association, said: "We are disappointed but it is what we were expecting.
"We still think the UK Government should instruct the MAIB or the MoD to lift the boat.
"One thing the CFA doesn't want, is this issue to be used as a political football between the SNP and the Tories, that will get us nowhere."
The possibility of specialist divers being hired to go down to the wreck is being investigated by the CFA.