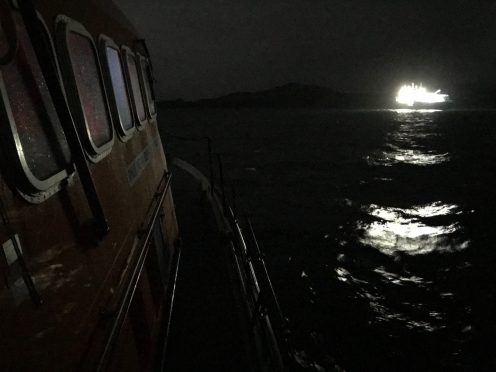 Rita Campbell
A 230ft fish carrying vessel issued a mayday call as it lost power in rough seas and began to drift towards rocks.
The drama unfolded in gale-force winds in the early hours of yesterday morning, in the tidal waters of the Sound of Luing.
Oban Lifeboat, coastguard helicopter Rescue 199 and Oban Coastguard Rescue Team were sent to the aid of Inter Caledonia at 1.06am.
The vessel had tried to anchor after it suffered an electrical failure to both engines.
A spokesman for Stornoway Coastguard said: "There were eight people onboard. A mayday call was received reporting engine failure with the anchor not holding and drifting 350 metres (1,148ft) from rocks.
"Assistance was offered from Ronja Challenger which proceeded to the casualty position. A generator was used to power one engine and Inter Caledonia was able to make its way to Craobh Haven Marina under escort."
He described weather conditions at the time as being up to severe gale force winds, with "occasionally very rough" seas.
The ship, chartered by Marine Harvest from Intership, was not carrying fish at the time of the emergency.
Kjetil Opshaug, fleet manager and co-founder of Intership, said: "The vessel was in the Sound of Luing when they had what they call a power blackout. They decided to drop the anchor to avoid any risk of drifting. It took a little bit of time before the anchor stopped the vessel.
"Of course it is concerning, but they acted according to our emergency routines and everything went according to that.
"The vessel is still at Craobh. We will make sure we do all tests and repairs before we move the vessel."
Ronja Challenger, another fish carrier, stood by Inter Caledonia as she regained power, lifted her anchor and moved to safer waters.
Oban Lifeboat, with a volunteer crew of seven, arrived with Inter Caledonia at 2.22am, escorting her to Craobh.
A spokeswoman for the lifeboat said: "With the vessel safe at anchor, Oban lifeboat left was free to stand down, departing the scene at 2.48am,
arriving back at Oban alongside her temporary berth by 3.50am.
"Our thanks to the Ronja Challenger for their assistance."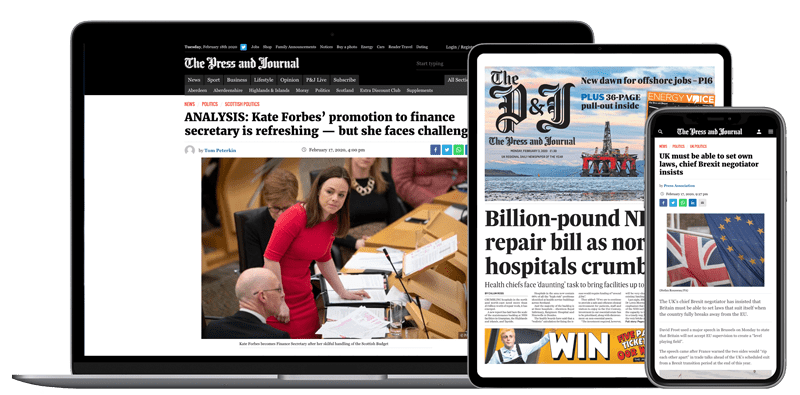 Help support quality local journalism … become a digital subscriber to The Press and Journal
For as little as £5.99 a month you can access all of our content, including Premium articles.
Subscribe