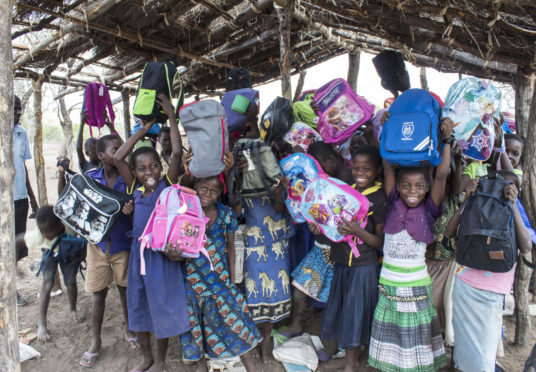 An Argyll charity has reached a milestone of donating over 500,000 school bags to children in Malawi.
The Backpack Project is run by Mary's Meals, which provides more than 1.2 million children with a daily meal in 15 countries across Africa, Asia, Latin America and the Caribbean.
Since 2005, the charity has also been transporting lorryloads of used school bags filled with educational and hygiene items to Africa.
The total number of school bags sent topped the half million mark during a visit to Junior Primary schools Chigubudu and Ngabu, in the south of Malawi.
Lagia Navala, 13, a pupil at Ngabu Primary School, said: "I'm so happy because I have received a backpack.
"Inside, I found a dress, pens and a hardcover book. I will use the bag every day to carry pens, and books when I am coming to school."
The charity is supported by schools, churches, clubs, workplaces and other organisations across the UK and Ireland.
Rex Bwemba, head teacher of Ngabu Primary School, added: "The learners are so happy today after receiving these gifts.
"They will use these items every day and they will encourage them to come to school, this is a great day for our school."
The Backpack Project has been particularly well supported by young people as part of school recycling projects encouraging pupils to bring in old schoolbags at the end term each year.
Mary's Meals education officer, Joe Black, said: "It is amazing to think of the joy that has been brought to so many children over the years.
"Children who are, thanks to our wonderful supporters, in school eating Mary's Meals, learning and looking with hope towards a brighter future."
In places where Mary's Meals are provided rates of enrollment, attendance and academic performance increase.
It costs £13.90 to provide each child with Mary's Meals for an entire school with at least 93p in every £1 donated being spent on charitable work.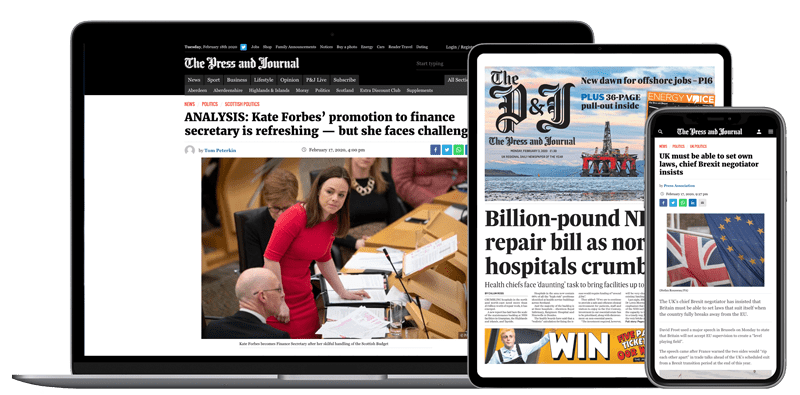 Help support quality local journalism … become a digital subscriber to The Press and Journal
For as little as £5.99 a month you can access all of our content, including Premium articles.
Subscribe