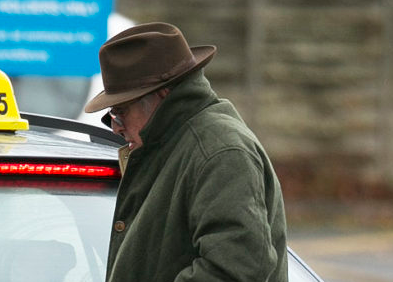 A member of a gin dynasty who lives in Sutherland has appeared in court accused of assaulting his elderly mother.
Sir Gavin Gilbey appeared before magistrates in Sussex to deny attacking 95-year-old Lady Elizabeth Gilbey at her home in Pulborough, Sussex, last year.
The court was told he was under investigation over her power of attorney at the time, but investigators found no impropriety.
In court yesterday, the baronet, who lives in Dornoch, denied grabbing his mother by the arms and throwing her to the floor in a fit of anger.
Magistrates in Sussex heard Lady Gilbey raised her stick to defend herself when her son confonted her in a menacing manner.
Amanda Burrows, prosecuting, told Sir Gavin: "Under the stress of the unfair accusation, you were very, very angry with your mother and sister.
"You lost it, you got up went over took the stick and snapped it, grabbed her by the arms and threw her on the floor."
"No, that's your wild imagination," the baronet said.
Lady Gilbey told the court she went to her neighbours for protection.
She added: "He came back into the room with a rather menacing look on his face.
"I raised my walking stick to defend myself, he maintains that I hit him which I did not because I've never even hit my dog.
"He snatched the stick from me and broke it into about five pieces.
"He grabbed my arm and flung me on the floor and I landed on my face.
"He just stood over me.
"I was so scared, I ran into the neighbours' house for protection."
Sir Gavin claimed he snapped his mother's walking cane after she used it to assualt him when he tried to take her car keys in a row over an eye condition.
"I told her 'Ma, you've got to stop hitting me'", he said.
Sir Gavin's sister Lady Camilla Frederick also gave evidence and denied conspiracy against him, adding: "You honestly think I plotted this whole thing? This is a joke."
Lady Gilbey gave evidence by video link.
Mr Blandford put to her: "Your son never assaulted you and it was something your daughter Camilla suggested you should say to get Sir Gavin out of the way.
"None of this was Camilla's suggestion, all of this is fact," Lady Gilbey said.
"Are you saying I'm making all this up?" she asked.
"Yes, Lady Gilbey – that is my client's case," Mr Blandford replied.
Straining to hear, an exaporated Lady GIlbey replied: "Ha, it's so funny it's actually making me laugh.
"You can tell him that from me."
The trial continues.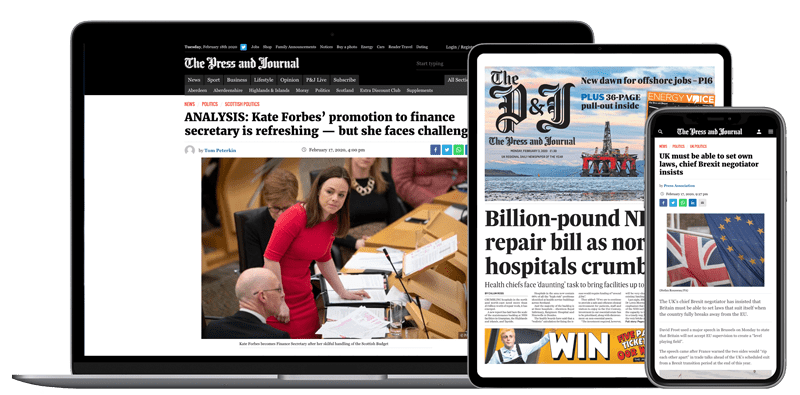 Help support quality local journalism … become a digital subscriber to The Press and Journal
For as little as £5.99 a month you can access all of our content, including Premium articles.
Subscribe