It is all part of a rock solid education.
An amateur Highland geologist has donated more than 50 rock specimens in a bid to help university students get more hands-on experience of the subject.
Calum Anton, from Fortrose, donated the geological samples to the University of the Highland and Islands, and they are now on display at the institute's An Lòchran building on their city campus.
The collection includes rare samples from around the Highlands and Islands, the rest of Scotland and Europe and will be used to teach school pupils about the composition of the earth.
Sam Clark, the university's Science, Technology, Engineering and Maths (Stem) development manager is hoping this donation will entice students to explore Scotland's landscape and uncover some of the country's hidden gems.
He said: "Calum's fantastic donation will allow local school pupils the opportunity to get up close and personal with geological samples from around the world. The best thing about this collection is Calum is happy for the school pupils and university students to get hands on and pick up the samples for a closer look. The samples will allow us to teach the geological history of Scotland and hopefully will inspire some to get out and see what rocks they can find in the Scottish landscape."
Speaking about his donation, Mr Anton said: "From an early age, the outdoors and wildlife were always a major interest nurtured by parents and school in our various rural homes within Highland, Aberdeen and Perthshire to Moray.
"I hope this small but broad selection of rocks and minerals, largely from Scotland, will stimulate an early interest and direction in schools and students in the Highlands. That gives me great satisfaction."
Keiran Young, 22, is currently a fourth year BSc (Hons) geography student from Inshes. He admits that despite being able to learn from the pages of a text book, nothing beats being able to sample a genuine article.
He said: "Although you can learn all about the geology of the planet in a book or in class, nothing quite beats seeing the samples first hand.
"Thanks to this donation people will have the opportunity to learn more about what forms the local landscape as well as giving the ability to visually compare it with samples from across the globe.
He added: "Such an experience could be enough to ignite a passion for a variety of subjects and potentially pave the way for future generations of budding geologists and geographers alike."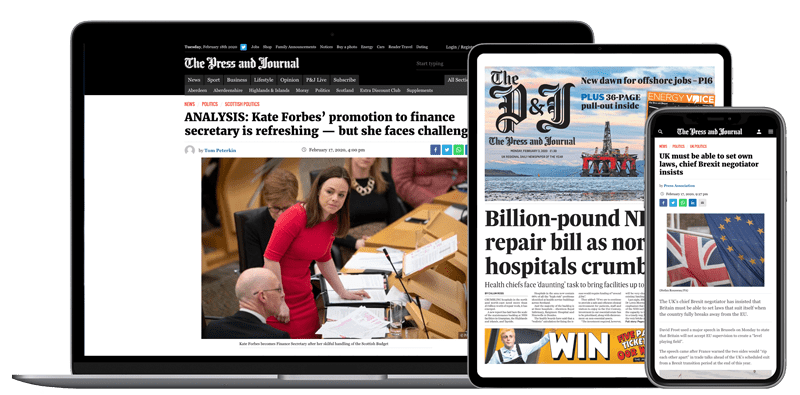 Help support quality local journalism … become a digital subscriber to The Press and Journal
For as little as £5.99 a month you can access all of our content, including Premium articles.
Subscribe