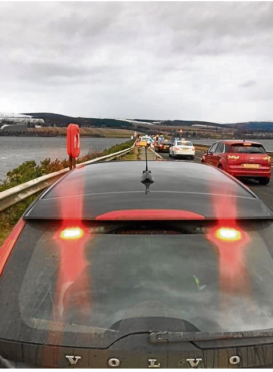 Police have hit out at drivers who are blatantly flouting road traffic management measures on Cromarty Bridge in the Highlands while urgent repairs are being carried out.
A number of motorists have been stopped for traffic offences during checks at the bridge on the A9.
Traffic lights have been in place since August while the £1.5million works are carried out.
Four drivers were yesterday issued with conditional offers of fixed penalty for failing to stop at a red light.
One driver was given a warning about speeding.
Three drivers were also issued with fixed penalty notices on Sunday and a further one on Monday for failing to stop at a red light.
Traffic management is currently in place at the Cromarty Bridge while improvement works are ongoing.
Sergeant Gus Murray, from Police Scotland's road policing unit, said: "It is disappointing that a small minority of drivers continue to ignore the temporary speed restrictions and traffic lights.
"These measures are in place for good reason to protect the safety of workers and the travelling public.
"We are working with BEAR Scotland to ensure the bridge is safe for all road users during the works and will continue to carry out marked and unmarked patrols in the area.
"Anybody caught breaking the law will be robustly dealt with."
Eddie Ross, BEAR Scotland's north west representative, said: "Road worker safety as well as the safety of all motorists through our work sites is of utmost importance.
"It is disappointing that some motorists don't adhere to the speed limit endangering lives of workers doing their job, however, we really appreciate Police Scotland's determination to deal with the issue to help ensure the A9 on Cromarty Bridge remains safe for everyone."
The job will see four spans of the bridge upgraded. It will involve concrete repairs to the bridge deck and supports as well as the installation of protection measures to prevent future deterioration.
The bridge deck will then be waterproofed and resurfaced to ensure a smooth and safe journey for bridge users.
The project follows on from a previous phase of refurbishment work to the first four spans of the 1,400-metre bridge carried out in 2011.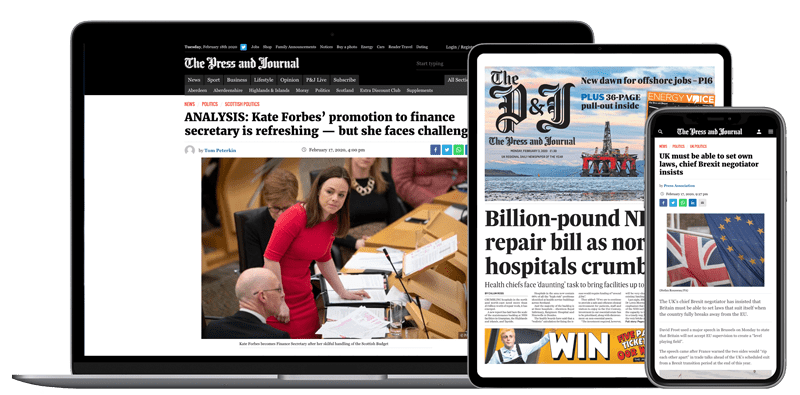 Help support quality local journalism … become a digital subscriber to The Press and Journal
For as little as £5.99 a month you can access all of our content, including Premium articles.
Subscribe