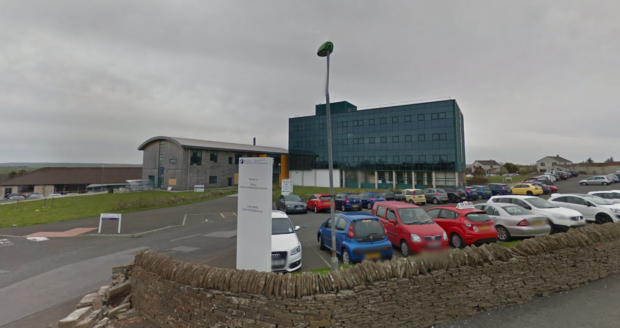 It has a Viking past and it seems a Norse future.
For Scotland's first Norwegian-style learning centre, known as a Newton Room, is to be created in Caithness.
In Norway, and also Denmark, the centres are used to encourage young people to take an interest in science, technology, engineering and maths – known as STEM subjects.
Scotland's first "room" is to be created at North Highland College in Thurso.
The Inverness and Highland City Region Deal has provided £3m towards the project.
The Science Skills Academy and Highlands and Islands Enterprise are also supporting the creation of the centre.
FIRST Scandinavia, a not-for-profit organisation, has been appointed to develop the Caithness Newton Room.
Andrew Johnston, HIE's director for the SSA project, said:"It is very fitting that the first Newton room in the country will open in Thurso. Caithness has been at the forefront of scientific and technological advances in Scotland for more than 60 years and this facility will help it stay there.
"We are delighted to be working with FIRST Scandinavia. We look forward to learning from their considerable experience in inspiring young people in rural communities about STEM subjects and, in turn, contributing to their programme.
"We also relish the opportunity to build international relationships with the communities and employers already involved in the Newton room network in Norway and Denmark."
Stian Elstad, managing director for the FIRST Scandinavia foundation, said: "More than 180,000 children have been educated in the Newton rooms in Norway, and now we are looking forward to establishing the international network of Newton rooms.
"We strongly believe in sharing state of the art STEM educational programs across borders, and this is the first important step in that process. Establishing great learning facilities for the innovators and engineers of tomorrow is crucial in order to attract their interest and increase their understanding and motivation to pursue further studies and careers within this field. We can´t wait to get started in Scotland."