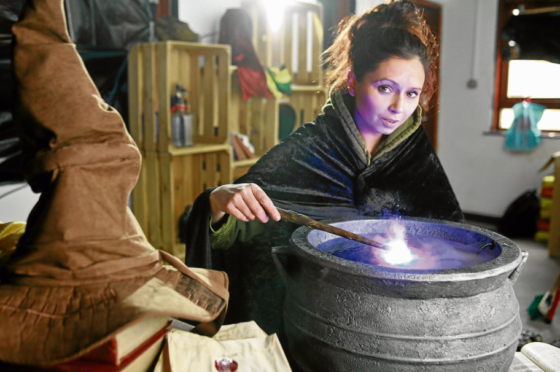 An enterprising Fort William couple are set to open a magical new shop in Mallaig for Harry Potter fans getting off the Jacobite Steam Train.
The train journey over the Glenfinnan Viaduct is already famous around the world as part of the journey to JK Rowling's Hogwarts School.
The route also passes Loch Shiel which was the Great Lake or Black Lake in the films – Albus Dumbledore's Final Resting Place.
Maria and Scott Wilson felt that, after fans passing through such a rich vein of Hogwart history on the way to Mallaig, the village itself was without any themed shops or locations.
And now they want to put that right by opening Hagrd Alley which aims to be as much an "attraction" as a shop – and will filll the former police station.
Mrs Wilson already has plenty of experience of dealing with Harry Potter fans as she runs the gift shop aboard the Jacobite Steam Train – that is where she got the idea from.
She said she saw the level of demand in the "huge amount" of people visiting the area generally, not just the three Harry Potter places nearby.
She added: "I am really excited about creating a great experience, not a big bank balance, for the people who visit.
"That is what we are trying to recreate. It might take some time to collect all the artefacts and antiques but we'll get there."
Mr Wilson will have more of a behind-the-scenes role at Hagrd Alley where according to his wife he will "work his magic".
With the official opening on of the shop on the same day as the Jacobite Steam train starts running she just needs to convince her sons of nine and five to like Harry Potter.
She added: "They don't know how lucky they are to have a mum who is into Harry Potter, runs a Harry Potter shop and works on the 'Harry Potter train.'"
There is lots more work to convert the former Mallaig police station into prime Hogwarts real estate.
She said: "The official opening is March 30 but I might open a day or two before that just to get practice serving people.
"The morning train takes 350 people so I don't want 350 people turning up at the shop without me having served even one person."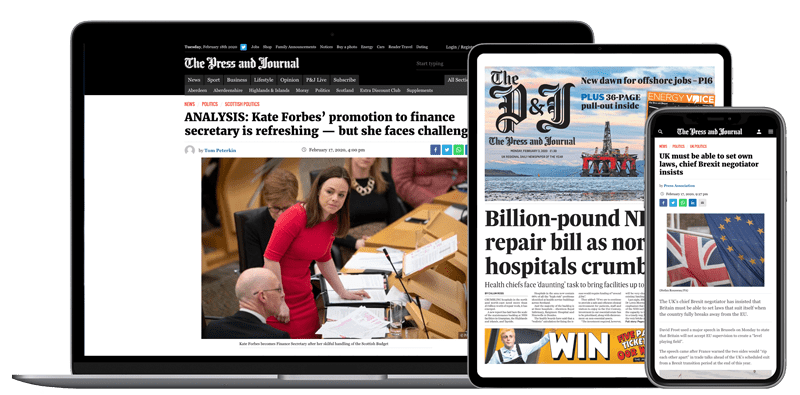 Help support quality local journalism … become a digital subscriber to The Press and Journal
For as little as £5.99 a month you can access all of our content, including Premium articles.
Subscribe