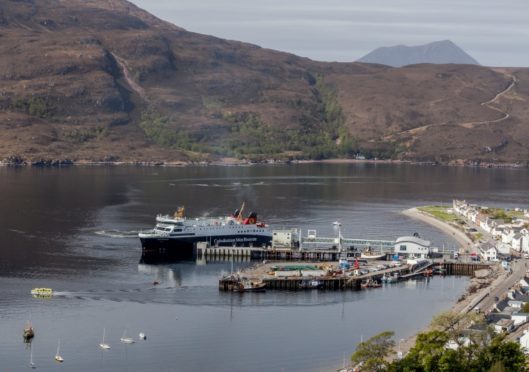 Thousands of pounds worth of investment is to go ahead at harbours around the north coast thanks to a round of funding from the Highland and Moray Fisheries Local Action Group (Flag).
The £220,000 is for projects which boost the marine economy and create employment opportunities in fishing communities.
Ullapool Harbour Trust will receive £53,737 towards a new shellfish storage facility and landing beam to support the local fishing industry and a further £100,000 to upgrade a nearby launching jetty and laydown area.
Improvements at Avoch including installation of pontoons to increase berthing space will go ahead thanks to a £41,913 grant for Avoch Harbour Trust.
Also successful were Loch Snizort Shellfish Ltd in their bid for £9,883 towards a new seafood cafe on the Isle of Skye, while North 58 Sea Adventures received £16,208 to expand their marine tourism business to Lossiemouth.
The funding has been awarded under the European Maritime and Fisheries Fund to encourage community-led local development and enable localised decision making though Fisheries Local Action Groups (Flags).
Kevin Peach, harbour  master at Ullapool Harbour Trust, said: "Supporting the local inshore fleet is a large part of the Trust's remit, having a dedicated landing derrick (beam for lifting catch) and a live shellfish storage building is something we have aspired to for many years and thankfully with help of Flag funding we can now realise these aspirations.
"Our launching jetty has been in existence for more than 100 years and is in urgent need of upgrading, lengthening and widening to make it fit for purpose for today's marine leisure sector and inshore fishing fleet.
"The extensive project will require significant investment and without Flag funding the project would not be taken forward. I would like to thank the Flag for the help and support throughout the application process and look forward to evaluating the impact of the funding once the works are complete."
Angus McLeod, fisherman and owner of Loch Snizort Shellfish Ltd said: "I have been a fisherman for over 30 years and it has always been an ambition of mine to set up my own café to provide high quality fresh seafood direct to customers.
"The cafe will allow me to sell my own catch and support other local fishermen and food suppliers, and will also create several employment opportunities locally once we are up and running."
The Flag is now inviting expressions of interest to be submitted by April 2 for projects to be considered at its next meeting in May.