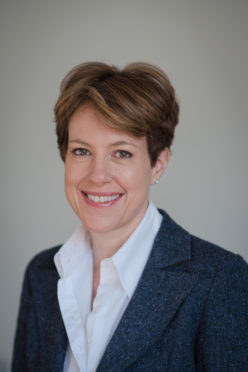 Drinks experts are predicting a bumper year for Scotland's national drink as the industry enjoys a boom in Whisky tourism.
The Scotch Whisky Association (SWA) said a record 1.7 million visitors flocked to Scotland's 40-plus distilleries for their unique heritage in 2016 alone.
The full tally for 2017 is yet to be published – but many attractions showed a strong upward trend last year when it came to the number of people walking through the doors.
New statistics from the Association of Scottish Visitor Attractions showed that Caol Ila Distillery Visitor Centre, on Islay, saw the biggest rise in visitors of 32%.
That was followed by Kingsbarns Distillery, in Fife, which was up 30% and Glen Ord Distillery Visitor Centre, in Muir of Ord, at 28%.
The Blair Athol Distillery Visitor Centre in Pitlochry was up by 18% and the Scotch Whisky Experience in Edinburgh saw a healthy 16% more people.
The SWA believes the trend is fired by growing interest in Scotch whisky with last year's highest ever export figures.
Added to that is investment in new visitor centres is paying off with attractions like a whisky tasting bar made out of a recycled mash tun at the Blair Athol Distillery.
And one of Scotland's most famed malt brands Macallan is due to open its new £100 million distillery and visitor centre in June 2018 at Easter Elchies in Speyside.
Chief executive of the SWA, Karen Betts said: "It's fabulous to see Scottish distilleries attracting more and more visitors from the UK and all over the world.
"There has been a 25% increase in visits to Scotch Whisky distilleries since 2010 and we fully expect this trend to continue in the year ahead.
"As well as benefitting our industry, the increasing number of visitors is great news for the wider Scottish economy, particularly in rural areas, with visitors to Scotch Whisky distilleries staying in local hotels, eating high quality meals in pubs and restaurants, and shopping for local products."
Malcolm Roughead, Chief Executive of VisitScotland agreed, he said: "Whisky tourism is a vital part of local tourism for many areas."
"Whisky is one of Scotland's most valuable commodities with people from all over the world coming to our shores to experience an authentic Scottish dram.
"A culinary icon, it remains as important as ever to the tourism industry with one in five visitors making a trip to a whisky distillery during their stay and even more visiting a bar, pub or restaurant to sample our renowned national drink."