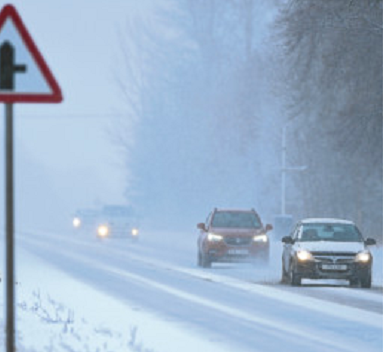 Excellent snow conditions and Winter Olympics fever have helped Scotland's five mountain resorts to enjoy one of the best seasons in recent years.
The season continues its early promise, with more than 132,000 "skier days" already recorded at the five areas. This is more than double the total for the whole of last season and more than 7% up on the successful 2015-16 season.
Andy Meldrum, chairman of Ski Scotland, said: "We're even closing the gap on season 2014-15. That season finished with more than 200,000 skier days in total.
"We estimate that already this winter we have generated more than £13.2million for the economy, of which at least £10m will have been spent 'off the hill' in accommodation, shops, eateries and filling stations. Not too bad for a nation with 'no snow', is it?"
Mr Meldrum was speaking after Billy Morgan, Great Britain's bronze medalist in the Snowboard Big Air, was quoted saying the UK is a "nation with no snow."
Ski-Scotland sent its sincere congratulations to the whole of team GB on their success and in particular to Mr Morgan and Izzy Atkin, who won bronze in the Ski Slopestyle, both having inspired thousands of people to try skiing or snowboarding for the first time or to return to the slopes after a lengthy absence.
Mr Meldrum extended an invite to Mr Morgan to come and ride one or more of the Scottish terrain parks already built at the mountain resorts.
He said: "I couldn't quite believe what I was hearing as, looking out of my window here at Glencoe I could see not only loads of snow but also hundreds of people enjoying it, sliding on skis or snowboards."