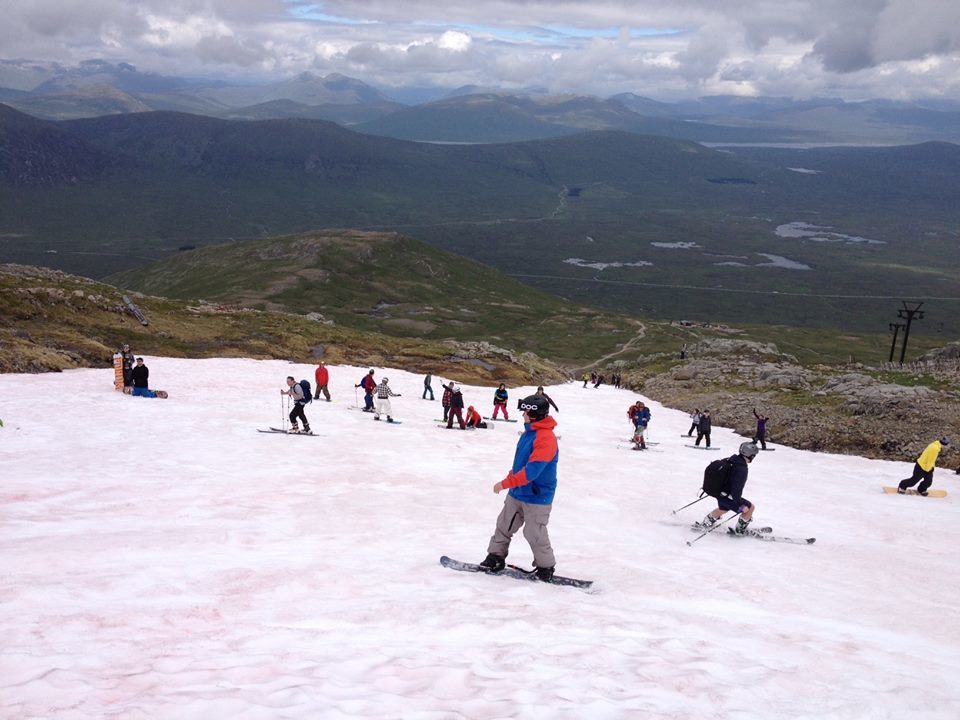 Police have warned of a "high risk of disruption" at Scotland's ski slopes this weekend, warning snowsports fans that a yellow "be aware" weather warning was still in place.
While the heavy fresh snowfall on the slopes may seem inviting, police chiefs warned that it had also fallen on roads and excessive traffic at the resorts would quickly cause tailbacks.
Winter showers are set to lessen over the next few days but drifting snow will continue to be a problem on many of Scotland's roads.
Superintendent Helen Harrison said: ""We understand that people want to make the most of the snow but conditions on the roads, especially on the routes at higher levels remain hazardous and the yellow weather warning does not mean that roads are now clear.
"Some snow showers are set to continue but the main concern remains drifting snow.
"A yellow warning remains in place and while it does so I would urge people to think carefully before travelling and to consider going to the slopes at places like Glenshee and Glencoe another weekend.
"A number of the resorts have been closed so if anyone does choose to travel please check ahead, plan carefully and stay on top of weather updates.
"The high risk of disruption is likely to continue with a yellow weather warning across many areas of Scotland for the next few days, so we will be advising drivers to take extra care in these areas."
She added that roads were seriously blocked in areas around Glencoe when the weather was bad in January, saying: "People who thought they could take advantage of the snow simply got stuck in their cars, blocking access to the area for local people too.
"Gritters were unable to get through and we had to seize abandoned cars to get the roads clear."