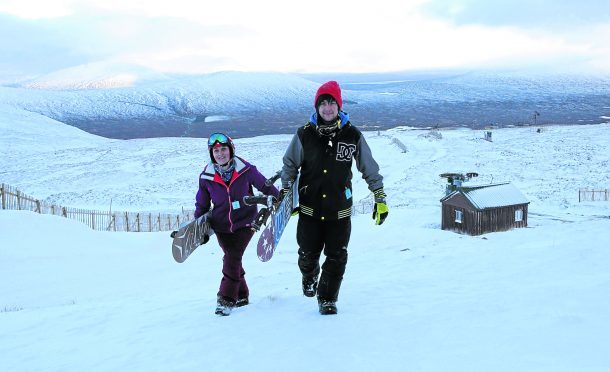 It was somewhat ironic for Scotland's snow sports resorts that while the Beast from the East provided perfect powder – it didn't necessarily mean a bumper weekend.
Management at Glencoe blamed a police weather warning for keeping people away from its slopes despite the excellent ski-ing conditions.
Angela Dingwall, manager at Glencoe said: "We weren't that busy, but that was probably thanks to Police Scotland putting out a report to stay away from Scotland's ski resorts.
"Our roads were all clear, we didn't have the problems they did in the east.
"It's a very hard business to be in and that doesn't make it easier. The statement went out at 5pm on Friday warning people to stay away from the ski areas. It was pretty damning."
The statement issued by police reminded people considering heading for the slopes that the yellow weather warning was in place and to only travel if necessary.
Superintendent Helen Harrison said in the statement: "A yellow warning remains in place and while it does so I would urge people to think carefully before travelling and to consider going to the slopes at places like Glenshee and Glencoe another weekend."
Glencoe welcomed 1,300 visitors across Saturday and Sunday. Hopes were high for an improvement in the situation. Ms Dingwall said: "The weather looks okay for next week. The snow is great, it's fantastic under skis. Overhead, visibility is a bit poor."
Elsewhere, Nevis Range was unable to open all weekend due to high winds.
Cairngorm Mountain was closed yesterday due to thick snow covering its access roads. On Saturday the resort had opened after roads were cleared. The mountain railway didn't open until the afternoon, by which time the track and tunnel mouth had been cleared of snow.
Roads to Glenshee reopened on Saturday and again later on Sunday morning. No-one at the resort was available for comment yesterday.
A spokeswoman for The Lecht said they finally managed to open on Sunday after access roads were closed on Saturday. She said: "There is good snow coverage on all runs. Visibility is not so good.
"It has been steady. With Cairngorm closed, everybody headed over here.
"It was a little bit disappointing not to open on Saturday when we have got all of this excellent snow around."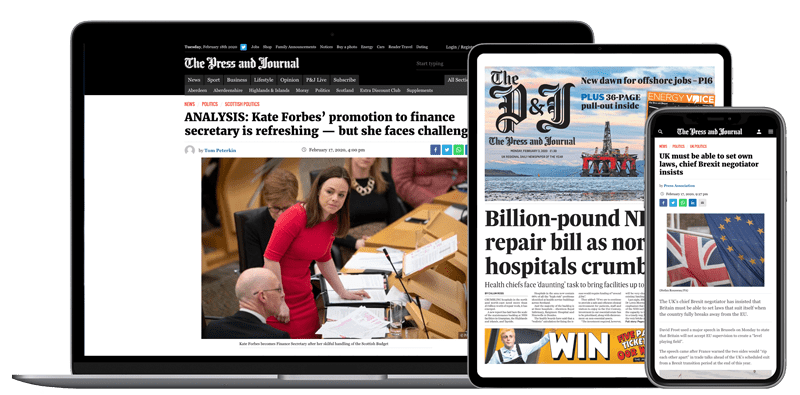 Help support quality local journalism … become a digital subscriber to The Press and Journal
For as little as £5.99 a month you can access all of our content, including Premium articles.
Subscribe