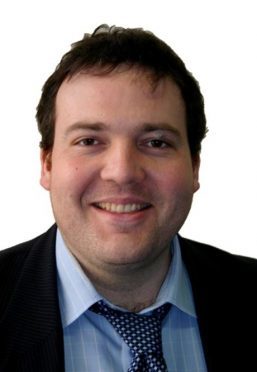 Highlands and Islands MSP Jamie Halcro Johnston has praised the community spirit shown across the region as the 'Beast From the East' weather front hit Scotland.
With roads blocked, schools shut and many local people advised or forced to stay in their homes, Mr Halcro Johnston thanked the emergency services for their efforts in difficult conditions.
He also praised efforts by local care workers, council staff and others who braved the elements to deliver key services.
With many local businesses forced to close their doors during the worst of the weather, the Conservative MSP also highlighted the potential impact on the local economy.
He said he hoped that, as the weather improved this week, people would show their support for their local shops and other businesses.
The MSP added: "Last week's weather impacted across the region and I would like to thank everyone in the emergency services who went above and beyond in difficult conditions.
"There were also stories of people walking miles in the snow to provide care and other support, and I am hugely grateful to everyone who made such an effort to deliver key local services in difficult circumstances.
"This period of bad weather showed the extraordinary community spirit that exists across our region, and I hope that spirit will continue even as the weather improves.
"I would also like to thank local businesses which went above and beyond to help local people as the weather worsened, and I hope that local people can do their bit and show their support for local businesses which are the lifeblood of our communities."