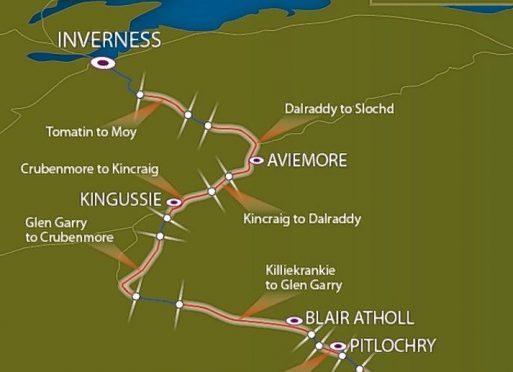 Workmen and members of the public have been involved in a string of near misses as the A9 dualling project nears its third year.
A total of 65 incidents have been recorded on Scotland's main road to the North, including the death of a 43-year-old man in September 2016, following a collision between a van and a lorry at roadworks in Blair Atholl.
The figures, released by Transport Scotland, were recorded between the start of the project in September 2015 and November last year.
Tick bites have also proved to be a problem for workmen on the site, with one diagnosed with Lyme Disease last November and subsequently prescribed antibiotics by his doctor.
A Transport Scotland spokesman said: "Health and safety is a key consideration of the ambitious A9 dualling programme.
"Our programme objectives include improving safety for motorised and non-motorised users by reducing accident severity and driver stress.
"The new sections of dual carriageway are designed to current standards with improved overtaking opportunities and safer access arrangements.
"During construction works, the safety of road workers and travelling public is a top priority, including the provision of average speed cameras for the full extent of roadworks."
The A9 dualling project is estimated to cost in the region of £3billion and is scheduled for completion around 2025.