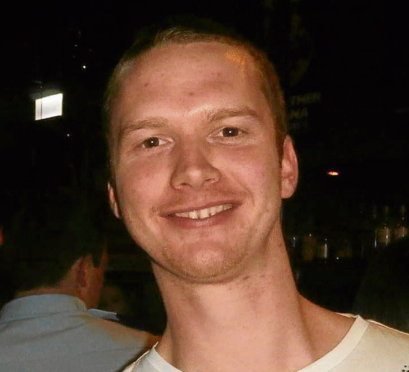 Inverness pub customers will raise their glasses this weekend to missing Liam Colgan as part of a fundraising campaign to help find him and bring him home.
City hostelries will be taking part in the 'One for Liam' event encouraging revellers to donate money when they buy a drink at the bar.
All donations will be collected next week and handed over to a fund set up by his family.
Tom O'Conner, general manager of The Encore Bar, began the fundraiser in honour of Liam after his band the 'Old Old Wooden Ship' became the venue's house act last year.
Mr O'Conner said: "We here at Encore would like to do everything we can to assist in the search for Liam.
"He is a very talented young musician and is well known to all of our staff and customers and we simply want to do all we can this weekend to raise awareness for the "helpfindLiam" campaign.
"The fundraiser will be supported by almost every pub in town and we are hoping to raise much needed finance for the ongoing search in Hamburg."
Liam's brother Eamonn, who called off his wedding last week as searches for his best man continued, said he was humbled by the public response for help.
He said: "I have to give a huge thanks to those people who are supporting us at this time and for the fundraising efforts that are taking place.
"I would never have considered how much it would have cost to continue our search for Liam, so without the support we would struggle to continue.
"We still believe he is alive so continue to be pro-active in our search."
Hootananny's is one of several pubs taking part and general manager Alister Makay said: "It was an easy one to get on board with for us.
"There are so many people in the community that know Liam personally and over the past few weeks the situation hasn't been far from everyone's thoughts. We are joining up with other premises at the weekend to allow the people of
Inverness and the North the opportunity to help keep that campaign to find Liam going."
Liam went missing during the stag party he had organised for his brother last month. There have been a number of reported potential sightings, with some witnesses claiming they saw a man resembling his description acting in a disoriated manner.