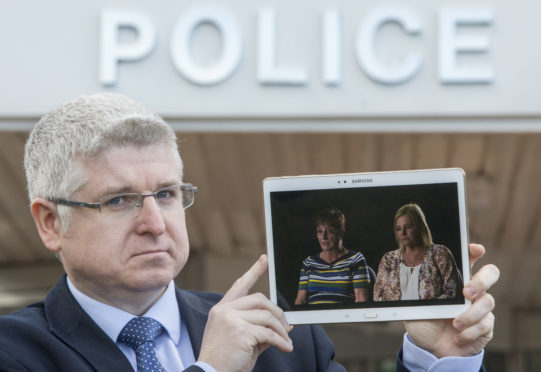 The family of murdered bookkeeper Suzanne Pilley spoke for the first time yesterday in the hope that her missing body will be found.
Miss Pilley, 38, vanished without trace on her way to work in Edinburgh on May 4, 2010.
Her former lover David Gilroy was convicted of murdering her and is believed to have transported her body to Argyll in the boot of his car.
He collected black bags from a cleaner at Lochgilphead Joint Campus after telling colleagues he was inspecting sports pitches there.
Gilroy, currently serving a minimum of 18 years in prison for the offence, drove back to the capital that day.
But police identified gaps of several hours in his journey on both legs between Lochgilphead and Inveraray, where officers believe he spent time hiding her body.
Now, days after what would have been Miss Pilley's 46th birthday, police have released a video on social media where her family appeal to the public for information.
An animated map of the routes Gilroy drove is being issued to help jog people's memories from almost eight years ago.
Suzanne's mother Sylvia said: "I feel, and my husband feels, that it's as if she didn't matter and she's gone and we can't do anything about it.
"So we have to rely on the public if they're out and about in that area, maybe dog walkers, and we've been fortunate with the forestry workers who've been very good. Any position that looks as if it's been disturbed they notify the police, and we're very grateful for that because we hope that one day she will be found."
Her sister Gail added: "I would love to be able to just give her that funeral, that dignity that every person deserves but unfortunately we can't do that."
Detective Superintendent Stuart Houston said: "Considerable searches have been carried out in Argyll but have sadly turned up nothing. Whilst David Gilroy continues to maintain he is innocent, the only avenue left open at this time is a new piece of information from a member of the public.
"The gaps in Gilroy's journey, and the foliage and debris on his car tell us that he went off road somewhere near to the Rest and Be Thankful, so anyone who was in that area on May 5, 2010 could have seen or heard something that might be the missing link in our investigation.
"Equally, I would appeal to anyone who may be walking or camping in the Argyll forest and may notice anything unusual. Any calls we receive will be followed up appropriately. Suzanne's family have seen justice done, but we now need to bring her home so she can be laid to rest."
Helping to jog memories of May 2010
Police hope to jog people's memories of what they were doing in early May eight years ago.
At that time in 2010:
Iron Man 2 was the big new film at the cinema.
The first series of Luther premiered on television.
It was a 12-goal thriller at Fir Park in the SPL on Wednesday, May 5, finishing Motherwell 6 Hibernian 6.
The top of the charts looked like this – She Said by Plan B at number 3, OMG by Usher featuring Will.I.Am at 2, and Good Times by Roll Deep at number 1
The General Election was held on Thursday, May 6, with the Conservative-Lib Dem coalition being formed
It was the May Day Bank Holiday on Monday, May 3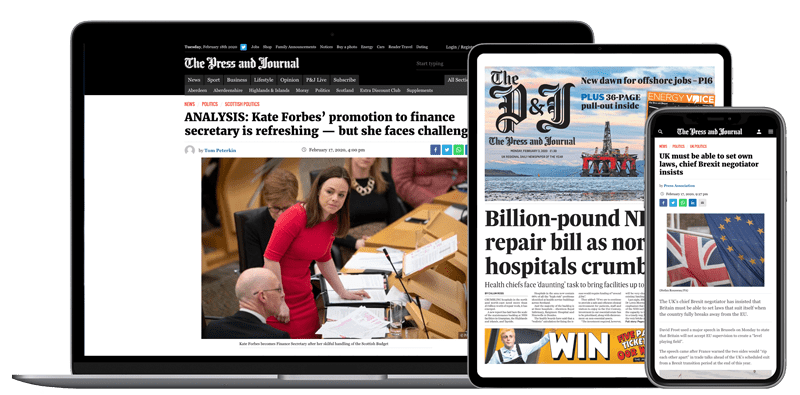 Help support quality local journalism … become a digital subscriber to The Press and Journal
For as little as £5.99 a month you can access all of our content, including Premium articles.
Subscribe