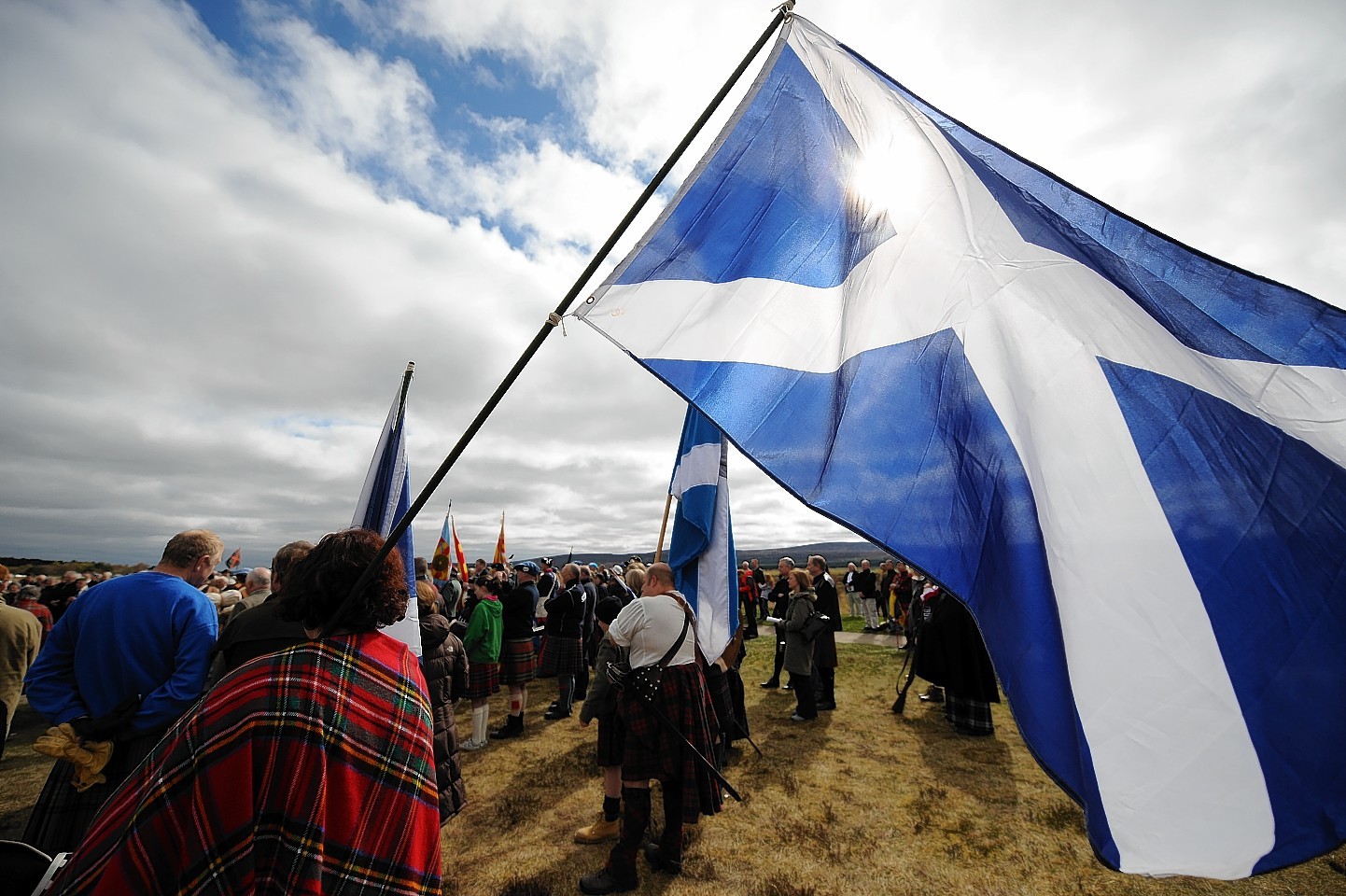 Campaigners have pledged to "chain themselves to diggers" if controversial plans for new homes next to Culloden Battlefield get the go ahead next week.
George Kempick, head of the Stop Development at Culloden Group, said he would be "prepared to disrupt" building work if members of the South Planning Applications Committee approve Kirkwood Homes' revised plans for the 16 properties at Viewhill Farm.
He said opponents would "create a spectacle" and would be willing to risk arrest to make their point.
In January, committee members deferred the plans to give the developers a chance to amend the property designs to better reflect the setting and Culloden (Battlefield) Conservation Area.
Campaigners then protested at Holyrood in the hope that the Scottish Government might intervene, though a petition carrying more than 72,000 signatures was not accepted on the basis it was a local authority issue.
That decision was taken despite past experience which saw earlier plans by a different developer first rejected by councillors and then given permission by a Scottish Government reporter in 2014.
A fresh report from planners recommending approval for the latest proposals will go before the south planning committee on Tuesday.
Mr Kempick said: "It's a pretty derogatory submission. They have made a few changes and these are just to the facade with some stone work and a couple of minor other things.
"It's just not a serious attempt to make changes along the lines of what the council is asking for.
"They were asking for buildings that were in keeping with the site. I personally think Kirkwood Homes should have submitted bungalows instead. Had they done that, I would have considered it a serious attempt."
Mr Kempick said that councillors will need good grounds to reject the proposals and, if a Scottish Government reporter overturned the decision, they would incur a hefty fine.
He added: "This is going to be a big day for us.
"If Highland Council feel they have to pass it, we will then go to the stage of trying to disrupt the development. We will create a spectacle.
"We will chain ourselves to diggers which would mean arrests. I would be prepared to disrupt the building work happening because it just should not be happening."
A report by council planning officials appears to suggest that while Mr Kempick may consider the amendments cursory, local authority officers are persuaded they do go far enough.
"The applicant has proposed a number of positive amendments to the external finishes of the housing and has augmented the use of natural stone walling throughout the development as a whole," the report states.
"Design details such as the inclusion of porch features, adjustment to soffits and inclusion of chimneys have also been introduced.
"Overall, it is considered that the amendments reflect the Highland vernacular, are appropriate within the Conservation Area and represent an improvement to the original submission taking into account the concerns expressed by committee at their earlier consideration."
Kirkwood Homes was contacted for comment but did not respond.