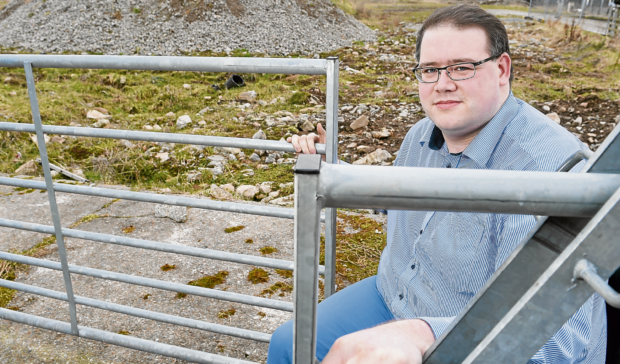 The decision to allow a controversial housing development was thrown into doubt last night after it emerged two councillors might have voted the wrong way.
The scheme for 16 houses near Culloden Battlefield, already the target of a petition and protests, could now be challenged.
Highland Council confirmed last night that the vote will stand pending a possible appeal but for now it remains binding.
The drama unfolded at the South Planning Committee in Inverness yesterday, where councillors had the choice of allowing the work to go ahead or sending the developer away to carry out a redesign.
Inverness South councillor Andrew Jarvie proposed a motion for the redesign and was supported by Ron MacWilliam.
Committee chairman Jimmy Gray then proposed an amendment that would pass the application, backed by vice chairwoman Carolyn Caddick.
But there was apparent confusion between the motion and amendment, and the vote passed five to three.
One councillor, who did not want to be named, said: "I voted the wrong way and I believe that one other councillor voted the wrong way.
"I know of two other councillors who were not entitled to vote – but if they had been permitted then they would also have voted the wrong way.
"It has been a mix-up as far as democratic desire goes and it was officially the wrong decision, so it definitely needs to be looked at.
"I believe there could well have been enough votes to alter the decision in terms of Andrew Jarvie's motion and, yes, that would be to reject the design.
"I think it was a mistake – there is enough doubt about this decision to invoke procedures to amend the voting."
With so few members involved in the decision, two mistakes would be enough to swing the outcome to a redesign. Last night, council officials were understood to be considering whether an appeal was appropriate.
However, Ms Caddick said: "I believe that there was one councillor who misunderstood and may have voted incorrectly at the time.
"This would not have changed the outcome as the chair would have had the deciding vote and he voted to approve."
Mr Jarvie said: "I am bitterly, bitterly disappointed that an error led to the wrong outcome."
Earlier, the Conservative councillor warned the plan for the homes was too generic and fell foul of directives laid down in Culloden Conservation Area guidelines.
Addressing the chamber Mr Jarvie said: "Kirkwood Homes is a fairly large national developer with a fairly good reputation but this is a total joke, do they really think we are stupid?
"I just couldn't believe it when I saw what came through that not only was it small embellishments but it only applied to a third of the houses – it is absolutely breath-taking."
The housing plan has been fraught since first being granted permission in 2014 by the Scottish Government on appeal after being turned down by the Highland Council.
Campaigners maintain that the site at Viewhill farm encompasses part of the battlefield and as such should be respected as a war grave, claims denied by the owner and developer.