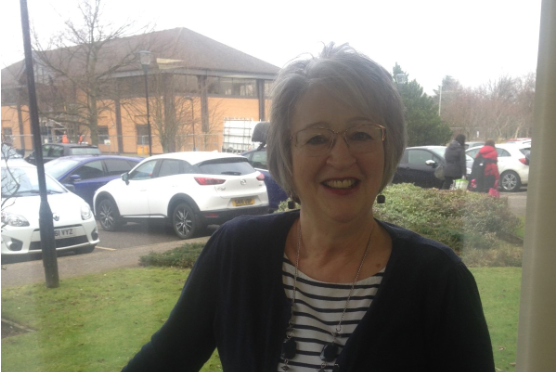 A speech and language therapist who helped shape the north's integrated health and social care system has retired after nearly 30 years of service.
Jan Baird, director of adult care for NHS Highland, looked back on her 29 years as "very happy and fulfilling".
After graduating as a speech and language therapist in 1976, Mrs Baird took her first job with Argyll and Clyde health board.
Five years later, she moved to Carrbridge with her husband, and took a break from her career to raise a family.
By the late 1980s, she made a triumphant return to the healthcare practice in Badenoch and Strathspey; regaining her position as a speech and language therapist.
By 1997, Mrs Baird became manager of the speech and language service for the Highland Communities Trust – which later became the Highland Primary Care Trust – and became director of community care in 2002.
Mrs Baird said: "It was quite a jump from speech and language therapy into management. At that stage the health service was in the process of developing professional leadership as before nurses were always managed by nurses.
"However I passionately wanted to make the step into management and I felt working across professions was the correct way to go. Had I not had the confidence to make that leap; I would never have been able to progress to my director's role with NHS Highland."
During her time as an executive, she became a key influencer in the integration of health and adult service in 2012.
Reflecting on the move, Mrs Baird said: "Integration has removed some of the boundaries between two organisations to improve health and social care for patients across the north of Scotland.
"I think the process will inevitably evolve but I hope we never lose what we benefited from during the last six years since integration, especially removing barriers and improving services for people in our communities."
After almost three decades working with the NHS, Mrs Baird looks back with pride on her career and is looking forward to embracing retirement surrounded by her family.
She said: "I would sum up my career with the NHS as happy and fulfilling, and one that I am very proud of.
"My husband and I both retired on the same day and we now have plans to look after our two wonderful granddaughters and travel the world. I will miss NHS Highland enormously and there is many people in the organisation I consider to be very dear friends."
David Alston, NHS Highland chair, said: "Jan will be sorely missed. She played a crucial leadership role during the integration of health and adult social care services and we'd like to thank her for all her efforts during that time. And, of course, we wish her all the best for her retirement."