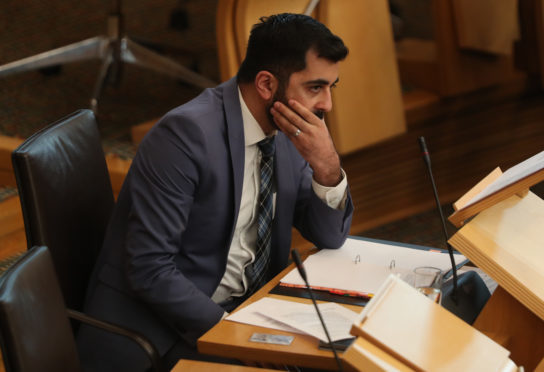 Calls have been made for clarity on plans to roll out a cheaper ferry fare scheme.
Transport Minister Humza Yousaf previously announced Road Equivalent Tariff (RET) fares would be introduced on routes from Aberdeen to Kirkwall and Lerwick this year – cutting foot passenger fares by about 40% and car fares by about 30% – but has yet to specify a date.
Yesterday, Liberal Democrat Liam McArthur asked for a decision to be made over the Easter recess after raising the issue at FMQs.
The Orkney MSP said: "As we approach the Easter weekend, there is still no sign of the cheaper fares being introduced and, more worryingly still, there is no formal start date.
"Does the first minister accept that the on-going lack of clarity is unhelpful, particularly for the islands' vital tourism sector, which relies heavily on advance bookings over the peak summer period?"
Ms Sturgeon agreed the RET should mean improvements for passengers and said Mr Yousaf would write to Mr McArthur "with an update on the timescale and start date".
A Transport Scotland spokesman added: "As previously announced, a scheme to significantly reduce fares on Northern Isles ferry services will be rolled out in the first half of 2018."