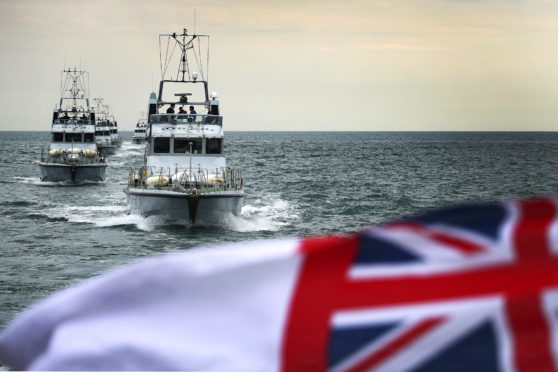 Five Royal Navy Fast Inshore Patrol Vessels are heading north for a tour of Scotland during the Easter holidays.
The vessels, which are all part of the First Patrol Boat Squadron, will transit the Caledonian Canal and spend the next few weeks visiting Scottish ports and communities, some of which rarely come into contact with a Royal Navy vessel.
Ports which will receive a visit include Fraserburgh, Buckie, Fort Augustus, Tobermory, Oban, Dunstaffnage, Arbroath, Aberdeen, Lossiemouth, Montrose and Stromness.  Four of the vessels will also stop-off at Inverness at the same time on April 11.
Each Patrol Boat is affiliated to a University Royal Navy Unit, or URNU, and provides students with experience and knowledge of the Royal Navy.  Units regularly go to sea and train in navigation skills and seamanship.  The URNU's are not linked to recruiting and so members are under no obligation to join the Royal Navy.
Captain Chris Smith, Naval Regional Commander, Scotland and Northern Ireland, said: "The beauty of the Inshore Patrol Vessels is that they can reach the parts that other ships can't.
"The Easter deployment will not only provide students with valuable sea training, but will also give some members of the community the opportunity to meet and interact with their navy, learning how they help protect our coastline and maritime-based economy."
The vessels taking part in the Easter deployment include HMS Explorer, based in Kingston-upon-Hull and supporting Yorkshire Universities and HMS Biter, which supports Manchester and Salford University.
HMS Charger is the vessel for Liverpool University; HMS Pursuer is the training craft for Glasgow and Strathclyde University URNU, and HMS Example supports Northumbrian University based in Tyne and Wear.
During the tour the Patrol Boats will host Sea Cadet Units, local dignitaries, and also take the opportunity to train alongside the Royal National Lifeboat Institution (RNLI) and the Maritime and Coastguard Agency (MCA).
Each of the Archer class P2000 Fast Inshore Patrol Boats weigh 54 tonnes and can carry up to 18 crew members. There are a total of 14 P2000 Patrol Boats which together form the First Patrol Boat Squadron.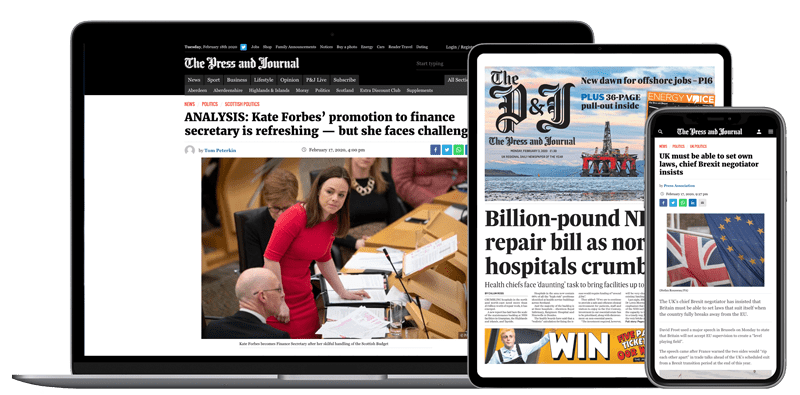 Help support quality local journalism … become a digital subscriber to The Press and Journal
For as little as £5.99 a month you can access all of our content, including Premium articles.
Subscribe