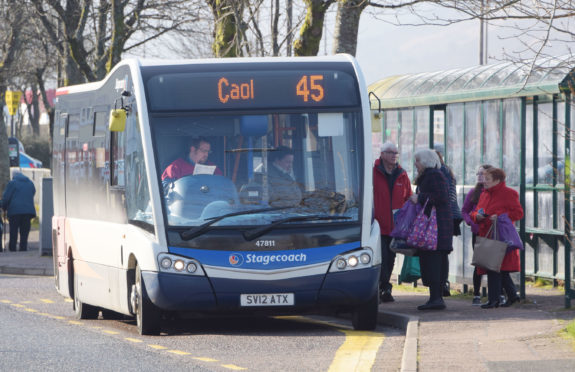 There was anger in Lochaber last night as transport firm Stagecoach announced it is to cease its bus operations in Fort William.
Stagecoach, who has operated the town's bus business since 2008, revealed that since April 2017 it was unable to cover its running costs due to tender losses, reduced passenger demand and higher costs.
From June 30, the town's depot will close and five local services will cease.
Last night, local councillor Andrew Baxter said: "I am extremely angry. It almost feels as if Stagecoach has stuck two fingers up to the community in Lochaber who have been their loyal customers. Pulling out of the contract will prove to be a massive challenge to the smaller villages in south Lochaber."
"I would like to reassure residents the council are determined not to leave communities stranded. We are looking towards alternatives for the short term with the view to having something more permanent in place when the Stagecoach contract is up."
The move is expected to affect 16 members of staff.
Mark Whitelocks, Managing Director for Stagecoach said: "We understand that this process has been unsettling for our people, and it has been a very difficult decision to make. That is why our approach has been to involve our employees at every stage.
"We have unfortunately been unable to identify an alternative solution for the business in Fort William during the consultation period. We will continue to support our staff as we work towards the depot closure on 30th June and will be doing everything we can to assist them in relocating to other parts of our business or into other work wherever possible."
The services which will no longer run from Saturday 30th June are: Service 41 – Glen Nevis – Roy Bridge, Service 42 – Fort William – Gairlochy, Service 44/144 – Fort William – Kinlochleven, Service 45 – Fort William – Caol and Service 47 – Corpach – Upper Achintore.
The Scottish Citylink services to Inverness, Glasgow, Oban, and Skye will be unaffected.
Benny MacDonald of Lochaber Transport Forum said: "We have been concerned for some time with the changes since the contracts were issued last year. We have been getting used to it over the last few months and were expecting it was coming to this. The service hasn't been the best and there have been gaps in the provision of transport and a lack of good vehicles. I just hope there are no detrimental changes and somebody will take over."
MP for Ross, Skye and Lochaber, Ian Blackford said: "This is sad news for the Lochaber community, especially for those who have no transport of their own and depend on the bus service to get them to things such as medical and dental appointments.
"While this announcement was being predicted by local people, there was always the hope that as talks continued a solution would be found.
"I am more than happy to work with the Local Authority, Scottish Government and any other interested parties in ensuring that the bus service does not lapse and suitable employment is secured for those who currently work in the area for Stagecoach."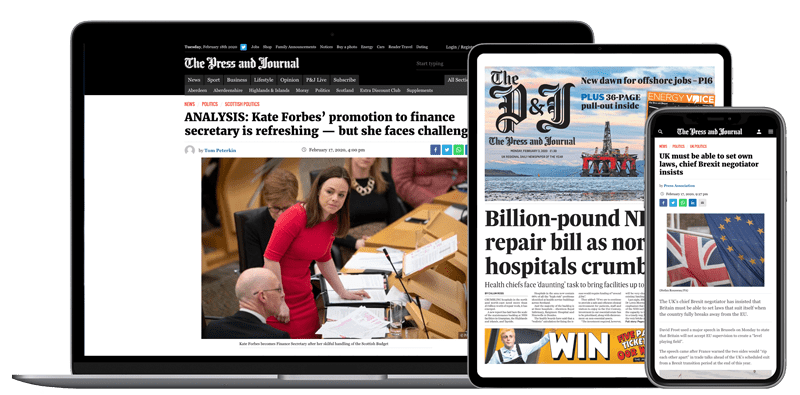 Help support quality local journalism … become a digital subscriber to The Press and Journal
For as little as £5.99 a month you can access all of our content, including Premium articles.
Subscribe