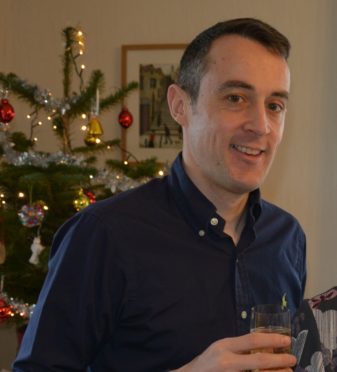 The family of a Caithness man who died in a crash on the A9 while travelling home for Easter has spoken of their "overwhelming feeling of heartache."
Duncan Mackay, 37, had represented Scotland in touch rugby and was described as "an inspiration."
He was driving from Manchester to Thurso to spend time with friends and relatives when he was killed in the one-vehicle crash on the main route north.
Mr Mackay's grey Porsche Cayman crashed half a mile north of the junction with the A99 at Latheron, 22 miles south of Wick.
Mr Mackay had been living and working in Manchester and has been described by his family as an "inspiration" to all who knew him.
In a statement, they said: "Duncan Mackay was a loving and caring son, brother, nephew and friend to many. He was thoughtful, considerate and lived his life to its fullest. He was a creative, adventurous individual and was an inspiration to us all.
"Although currently based in Manchester, he loved Caithness and visited the county regularly. He had been very much looking forward to coming home to spend Easter with his family and long-time friends.
"He travelled extensively and had recently returned from spending time with friends in Australia."
His family spoke about his love for his family, especially spending quality time with his father fishing by Wick River.
They added: "He loved to keep fit, enjoyed cycling, indoor climbing and exploring the great outdoors. He had a keen interest in cars and motorsport, and especially loved fishing with his dad on Wick River. He also played touch rugby for many years and had represented Scotland at various tournaments around Europe.
"We, along with his extended family and friends, are devastated by his death. We have an overwhelming feeling of heartache and grief, and so much love for him.
"We very much appreciate the good wishes and support we have received since Friday's crash and extend our extreme gratitude to everyone who attended the scene and tried to help Duncan thereafter."
Funeral arrangements are still to be finalised and a collection will be held for charities yet to be decided.
Road policing Sergeant Ewan Calder added: "Our thoughts and sympathies remain with Mr Mackay's family at this time.
"We are continuing with inquiries to establish the circumstances around this tragic incident.
"We are keen to speak to the driver of a white 4×4 which was in the Latheron area which may have seen Mr Mackay's vehicle. The driver may have information which could assist with our inquiries."