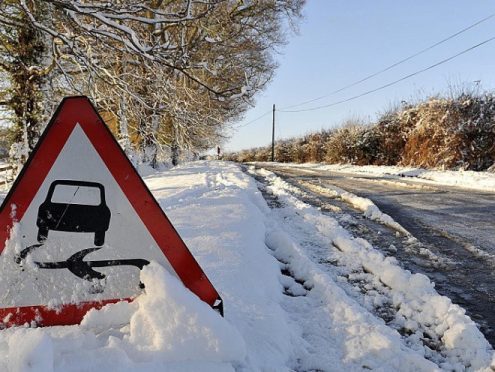 Drivers across Scotland are advised to travel with caution as the latest weather warnings are announced.
Police Scotland have extended the stage two travel warning until midnight tonight.
A yellow snow warning covering parts of central and northern Scotland is in place until 6pm. A yellow rain and snow warning covers parts of central and southern Scotland until midnight tonight.
Deputy Head of Road Policing for Police Scotland, Superintendent Louise Blakelock said: "We are continuing to experience rain, sleet and snow which has led to some difficult driving conditions over the last couple of days across much of Scotland.
"I would like to remind drivers to plan accordingly and check the conditions ahead.
"Road conditions particularly on higher routes will remain challenging due to rain and snow, with surface water and spray leading to poor visibility.
"No-one should ever place themselves at risk on the roads and there are alternative arrangements you can make such as delaying travel until conditions improve or using public transport."