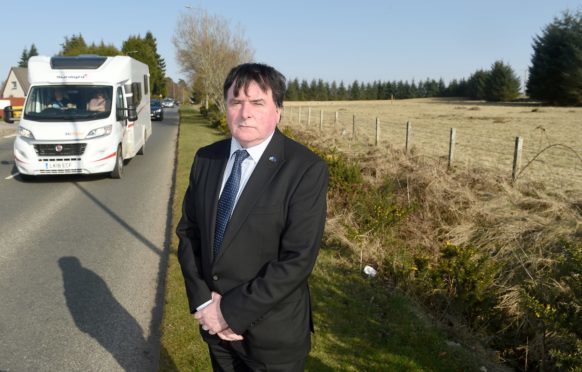 A planning application for 48 affordable homes in Inverness has been met with anger and suspicion by locals.
Among them is former councillor Thomas Prag who was chairman of the Highland Council planning committee before standing down.
Current sitting councillors are also been left less than happy with the Springfield Properties application saying it is against local authority policy.
Both Ken Gowans and Duncan Macpherson spoke against it at a public meeting this week.
The two other Inverness South Ward members Carolyn Caddick and Andrew Jarvie were also present as observers.
Mr Gowans said: "It is wholly inappropriate for the area – unplanned, unwanted and unnecessary.
"It is out with the Inner Moray Firth Development Plan so if planners agree it then they can rip up the plan because it will have no credibility.
"It will put a strain on local infrastructure. Culloden Academy is already projected to be at 154% capacity."
Mr Macpherson agreed stating the locals he has talked to see it as an example of "over-provision," adding "it is a case of why, why, why are you building this here? People are just shocked and totally disgruntled.
"They think the whole story about 48 affordable homes is just a mirage because new developments must have a minimum of 25%."
The proximity of the proposed development has left many fearing a repeat of the Culloden battlefield housing development saga.
Andrew Jarvie said: "There were many people worried last night that if the council does decide to refuse this application, a Scottish Government reporter will just overturn it.
"Given what has happened at Culloden Battlefield and recently in Moray where a reporter overturned a refusal of a development outside the settlement area, it is easy to see why local residents have concerns about this."
Springfield Properties were contacted for comment but did not respond.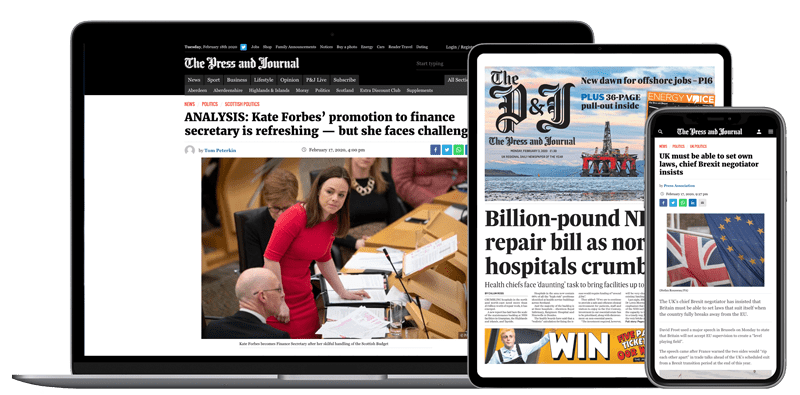 Help support quality local journalism … become a digital subscriber to The Press and Journal
For as little as £5.99 a month you can access all of our content, including Premium articles.
Subscribe