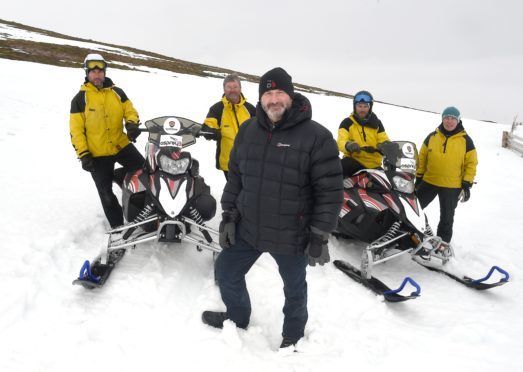 Two new snowmobiles have been donated to the busiest mountain rescue team in the country – after they were bought in error by an Aberdeen oil firm.
The powerful machines will enable its volunteer members save lives on the treacherous peaks of the Cairngorms as the directors of Osprey3 saw for themselves during a visit to the mountains.
A harsh winter has seen the Cairngorm team scrambled time and again to emergency situations, often in thick snow and blizzard conditions, on some of the highest peaks.
With an area that covers the Northern Cairngorms, Ben Alder and areas of Monadhliath Mountains, to the east side of Loch Ness, the snowmobiles' usefulness is clear.
They have been donated by Osprey3 in slightly unusual circumstances, as Willie Anderson, leader of Cairngorm Mountain Rescue Team, explained.
He said: "They bought these two brand new snowmobiles but then realised they did not require them after all.
"As a result of this error they decided to donate them to our mountain rescue team.
"It really is an amazingly kind gesture they have made. We are absolutely delighted to have received the key to these machines."
Mr Anderson added: "In certain rescues they will definitely be of great use.
"Where we discover the location of a victim who has suffered trauma, speed is often of huge importance. These snowmobiles will lend themselves to saving lives.
"It will be a real bonus to have such extra resources to hand."
Osprey 3 directors Andy Clark and Laura Helpburn visited the members of Cairngorm Mountain Rescue Team at the weekend to hand over the machines.
The duo – whose Kintore-based firm has been supplying filtration equipment to the oil and gas industry for over 20 years – were delighted to be invited by the team to spend a day with them to find out more about the rescue team's operations.
Mr Clark said he hoped the two new snowmobiles would assist the Aviemore-based team with search and rescue operations for some time to come.
"We thoroughly enjoyed learning more about the crucial and life saving service run by the volunteers," he said.
"We hope that the machines will aid in the fast, first response rescue of injured or lost skiers, walker and climbers enjoying what the area has to offer for many years to come."
Late last month, the mountain rescue team had to help a climber to a location from which he could be airlifted to safety from a mountain corrie on Coire an t-Sneachda after he suffered a broken leg.
It was the latest in a huge number of rescues undertaken in recent months by the team, which is made up entirely of volunteers who give their time freely to help those in need of aid in the mountains.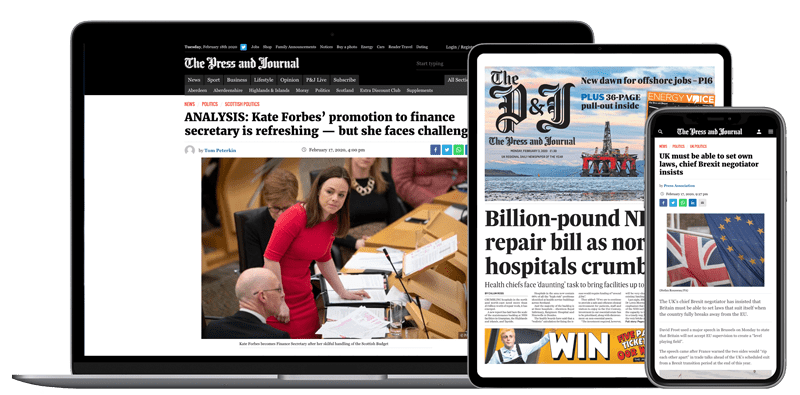 Help support quality local journalism … become a digital subscriber to The Press and Journal
For as little as £5.99 a month you can access all of our content, including Premium articles.
Subscribe