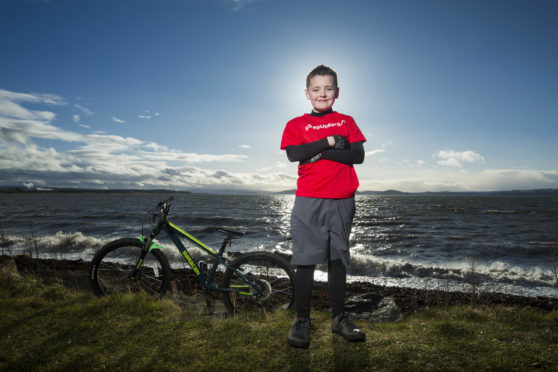 A schoolboy from Ardersier has been described as a 'kind-hearted little boy' after raising more than £1,400 for an Inverness tot.
Olly Mackay, seven, cycled a massive 60 miles in just seven days in a bid to raise vital cash for two-year-old Sam Douglas.
His efforts have so far raised £1485 for Sam, who has an undiagnosed neurological condition – doubling his initial £700 target.
Olly's step-mum Eilidh Mackay said: "He started it on Thursday April 5 in the afternoon and finished it on Wednesday, April 11. It didn't even take him a week.
"He did different things every day with his Dad. On the first day he went up round the canal with his dad. They he did a few miles round Ardersier along the beach along to Fort George and then he finished it at Loch Morlich in Aviemore. Sean and I took turns to look after the kids but he did it all."
Sam was born on September 18th following a normal and healthy pregnancy; however, his parents Steph and Kris were informed the toddlers' brain had not developed properly, leaving him extremely delayed in his development and with several disabilities.
All the money raised will be used towards a number of therapies and treatments to help give Sam the best chance of gaining some independence in the future.
Mrs Mackay added: "He's absolutely amazing. He is the most, kind hearted little seven year old boy. The whole family are so proud of him and his mum. We are all amazed at how well he has done and how much money he has raised. It's just so amazing to do that so young. It's a worth-while cause and the more money they can raise the more treatment they can get for Sam."
Sam's mum Steph Douglas, 37, said: "I work with Olly's Step mum and was so taken aback and touched when she got in touch to say Olly had decided to undertake such a massive challenge for Sam. I spoke to her every day throughout his challenge and was blown away by how well he was doing and how determined he was to complete it – all the while telling his family he was 'doing it for Sam'. He has absolutely smashed his target and we are very grateful to anyone who has sponsored him and to all his parents for encouraging & supporting him."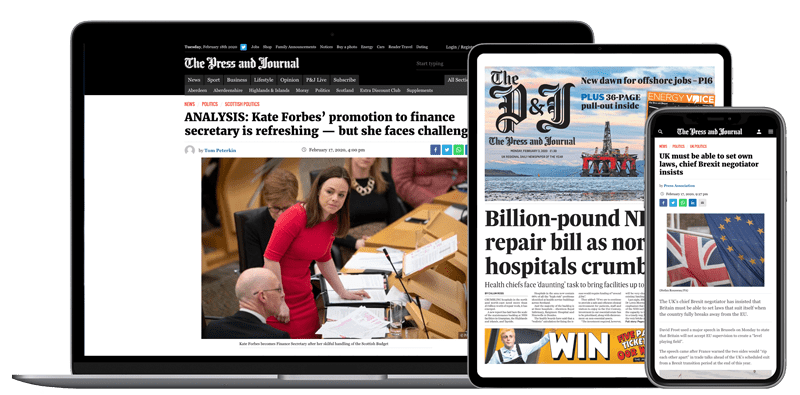 Help support quality local journalism … become a digital subscriber to The Press and Journal
For as little as £5.99 a month you can access all of our content, including Premium articles.
Subscribe