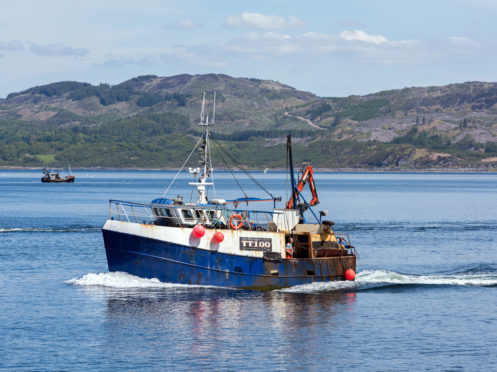 The widow of a fisherman drowned in the Nancy Glen tragedy on Loch Fyne has paid tribute to her husband ahead of his funeral, due to take place on Saturday.
Gosia Krawczyk was speaking about the loss of Przemek, 38, who was on the prawn trawler when it sank on January 18.
The bodies of Mr Krawczyk and skipper Duncan MacDougall, 46, were recovered last week when the boat was raised. A third crewman, John Miller, survived.
Mr MacDougall's funeral is taking place in Tarbert Free Church today while Mr Krawczyk's will take place on Saturday at noon in Tarbert Church of Scotland.
Both families yesterday thanked the many people who have supported them since the tragedy, and the Scottish Government, for making the decision to raise the boat.
In a moving statement, Mrs Krawczyk wrote: "It has been the longest, hardest, saddest and most traumatic 12 weeks of our lives.
"I have lost my husband, my love, my best friend and my children have lost their amazing father. My family and I are mixed with emotions at this moment in time.
"It is impossible to put into words the effect the loss of Przemek has had on our family. For us, we will forever remember his unconditional love, humility and the sacrifices he made to provide for the family that meant the world to him. He was everything to us and he has left a space no-one else can ever fill. We miss him every day and we are struggling to picture a life without him in it. We know nothing will ever be the same for us and the weight of that grief is heavy to bear."
Following a fundraising campaign by the Clyde Fishermen's Trust to "Bring Our Boys Home" the Scottish Government agreed to cover the costs of the salvage operation.
Around £300,000 has been raised in local communities to support the families.