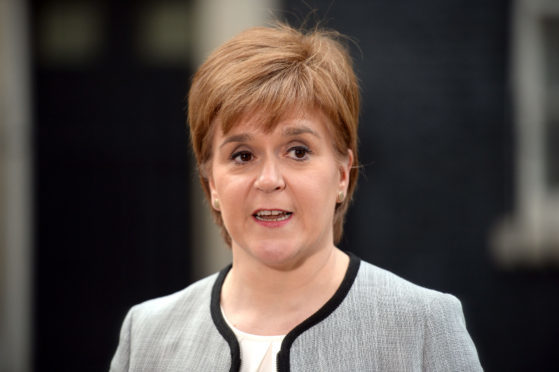 Nicola Sturgeon has instructed all NHS Boards to follow procurement regulations following an Audit Scotland report into the financial mismanagement of NHS Highland contracts.
Her response came after emergency questioning from Highlands and Islands MSP, Edward Mountain.
The Scottish Conservative asked the First Minister if the Scottish Government had complete confidence in NHS Highland management or is the overspend just another example of incompetent governance.
Replying to the questioning, the First Minister said: "I would expect all health boards to follow relevant procurement regulations to ensure the best use of resources and we've been clear that we expect NHS Highland to address the issues raised in this audit report and to fully implement its recommendations as NHS Highland said it is going to do."
Edward Mountain confirmed he was pleased that NHS Highland are addressing the problems raised in the audit report but he remains deeply concerned by the First Minister's reluctance to declare her full support in the management of NHS Highland.
Edward Mountain MSP commented: "The First Minister expects all health boards to follow procurement rules but NHS Highland have failed to meet those expectations, with the First Minister confirming that the management did not follow procedures.
"While the First Minister is supportive of the actions taken by NHS Highland to remedy the situation, I remain concerned that the First Minister did not state whether she had full confidence in the governance of NHS Highland."
He added: "It is of great concern that the only two contracts that were audited highlighted serious financial mismanagement.
The public have a right and deserve to know if financial mismanagement is a more widespread issue within NHS Highland."