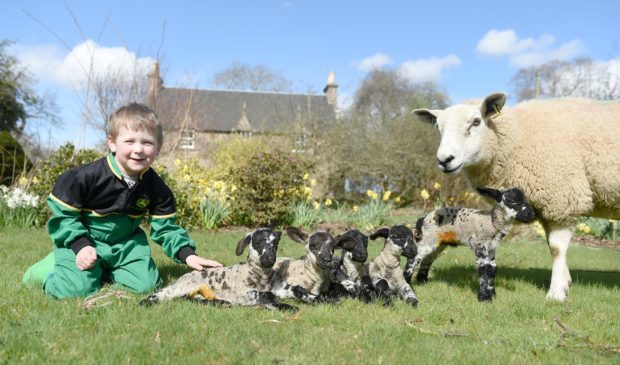 They are cute to the power five.
This mini-flock all has one mum – and they all arrived in the world about 48 hours ago.
The Macarthur family were delighted to welcome a rare set of quintuplet lambs to Newton of Budgate Farm in Cawdor.
The family-run farm owned by Ewen and Irene Macarthur, ably assisted by members of the family and employee Craig Aitkean.
The five Suffolk cross Texel lambs are fighting fit after being born on Thursday lunchtime, with mother ewe over watching their every step.
Mrs Macarthur said: "They are quite stable and are over the worst of it now."
Incredibly this is the third set of quintuplets born at thefarm this year; however, unfortunately the current flock are the only full quintuplet to survive. Typically first time mothers will give birth to single lambs, however, occasionally a twin birth can occur.
This is not the first time the farm has witnessed a healthy number of lambs from one ewe. Incredibly, the same situation occurred last year as well. It is estimated that only one in 5,000 ewes has the potential to carry quintuplets with the odds for all to be born fit and healthy significantly lower.
Katrina Macarthur, daughter of the farm owners, said: "Eventually the lambs will be split from their mother as she will not be able to produce enough milk for five. She will still be left with twins, with the other three moving on to be bottle fed."
On the farm the Macarthur family are currently attending to 800 ewes that have already or are in the process of lambing.
Miss Macarthur added: "We have had more ewes with four lambs than ever before. It's really surprising considering the harsh winter we have had. We didn't expect these results with the weather being so poor since – well as far back as the end of last summer."
Four-year-old Jamie, Miss Macarthur's cousin, has been helping around the farm assisting with the bottle feeding of his new friends.
At the last census gathered by the Scottish Government, of the 6.99million sheep currently found in Scotland, ewes are found to represent 38% of this figure, with lambs representing 49%.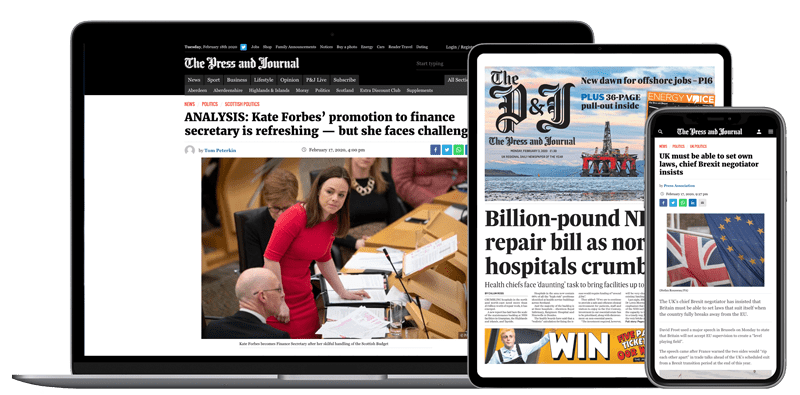 Help support quality local journalism … become a digital subscriber to The Press and Journal
For as little as £5.99 a month you can access all of our content, including Premium articles.
Subscribe