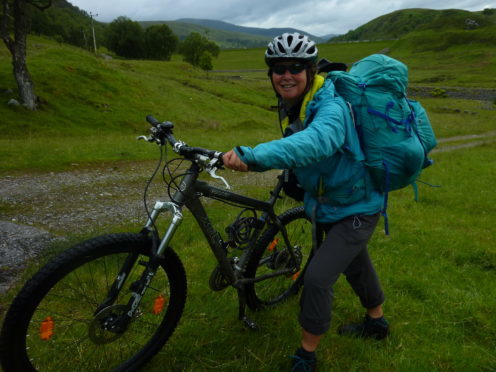 A north woman has got back on her bike just months after receiving cancer treatment to beat the disease for a second time.
Lorraine McCall, 52,  from Conon Bridge, signed up to do the Etape Loch Ness cycle sportive to battle her way back to fitness while raising money for charity.
The beneficiary will be the event's "fantastic" official charity partner, Macmillan Cancer Support, while the the 65-mile cycle has given Ms McCall a post-treatment challenge to focus on.
She said: "I was scheduled to have my last treatment session in January and I felt that having something to aim for a few months later would give me an incentive to get fit again."
Now having put the gruelling course of chemotherapy to treat breast cancer behind her, the trekking guide wants to give something back.
She said: "Throughout both my treatments Macmillan has been and fantastic source of support – I couldn't fault the care I received.
"It's very important to me that I raise money for Macmillan because of my own experience, and for all those who have had the help of the charity either as a patient or as a family member."
Ms McCall believes the training, made "difficult" by the weather, has been therapeutic and helped with her recovery.
She said: "I find that being outdoors has really helped me, although I have learned lessons from last time about not doing too much too soon.
"I am just enjoying being free from the treatment and getting out and doing what I can, when I can."
She previously benefited from the support and advice from Macmillan after bebeen diagnosed with cancer in 2012.